Javascript must be enabled to continue!
Selection
The Wishing Table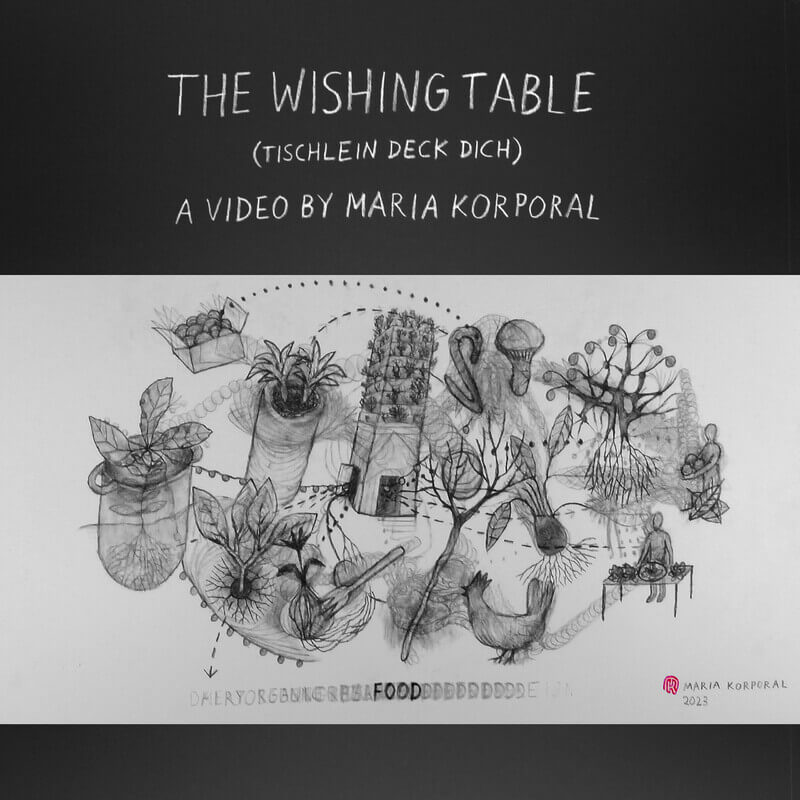 Screening:
Professional Competition 4
Germany 2023
Duration: 04:10
Directed: Maria Korporal
The Wishing Table in the famous Grimm brothers' fairy tale is covered with food and drink after one speaks the magic formula "Little table, spread thyself!". This video proposes a series of very recent formulas or key concepts like "sustainable agriculture", "food waste reduction", "permaculture", and many more. These ideas refer to sustainable agricultural and biological cultivating methods as a valid alternative for often disastrous industrial food production and distribution. The video is a vivid animation of charcoal drawings which proceeds along lines of a natural food production, distribution and consumption cycle. It ends with an abundant Grimm-like palette of healthy food.
Back