Javascript must be enabled to continue!
Selection
Nosh-up / Comezainas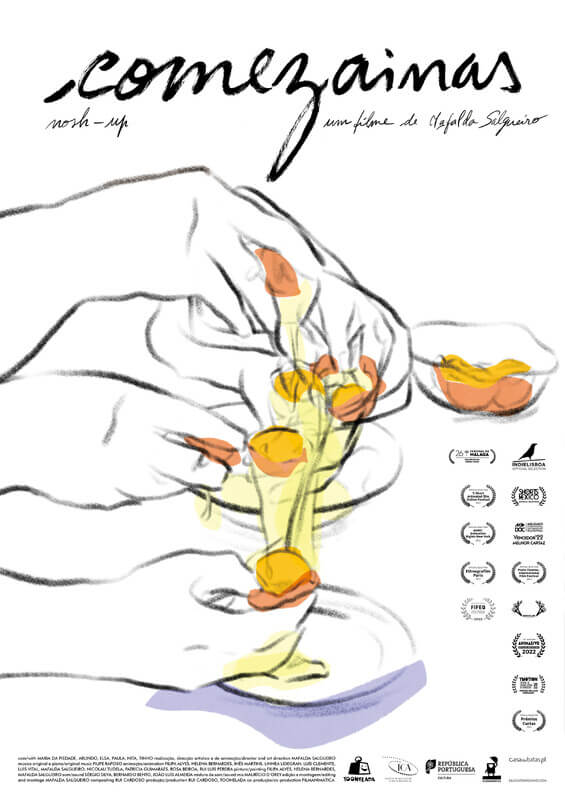 Screening:
Professional Competition 5
Portugal 2022
Duration: 12:00
Directed: Mafalda Salgueiro
Screenplay: Mafalda Salgueiro
Production: Rui Cardoso
Dialogue Language: Portuguese
"Cooking is caring" says my mother while she enthusiastically juggles pots and pans preparing a family meal. Using food and passed down recipes, personal history is interwoven with gestures of affection and familial unity. A visual ode to the unsung heroes who repeatedly feed and care for us without asking for anything in return.
Back