Javascript must be enabled to continue!
Selection
Croak Croak Croak / 呱呱呱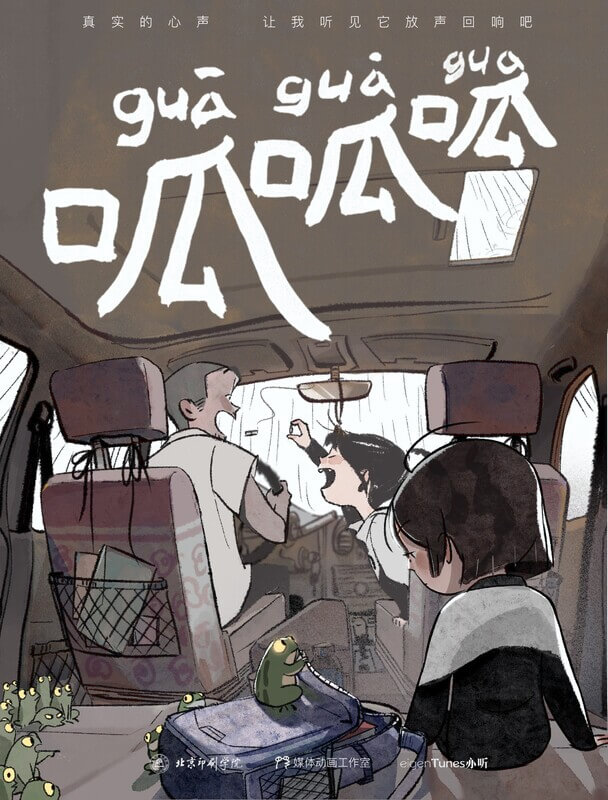 Screening:
Student Competition 5
China 2023
Duration: 06:06
Directed: Ziqi Wang
Production: Yupu Wu
Dialogue Language: Chinese
The protagonist does not want to inherit the solitary and selfish character of her father. One day, the young protagonist realizes that her father has gradually infiltrated her with this annoying character, so she decides to break away and move in the opposite direction and try to get along with her friends. At some point when she grows up, she suddenly finds that she has become what she once hated. In the end, the protagonist finds a new way of self-exploration deep within himself.
Back