Javascript must be enabled to continue!
Selection
Lovely Rita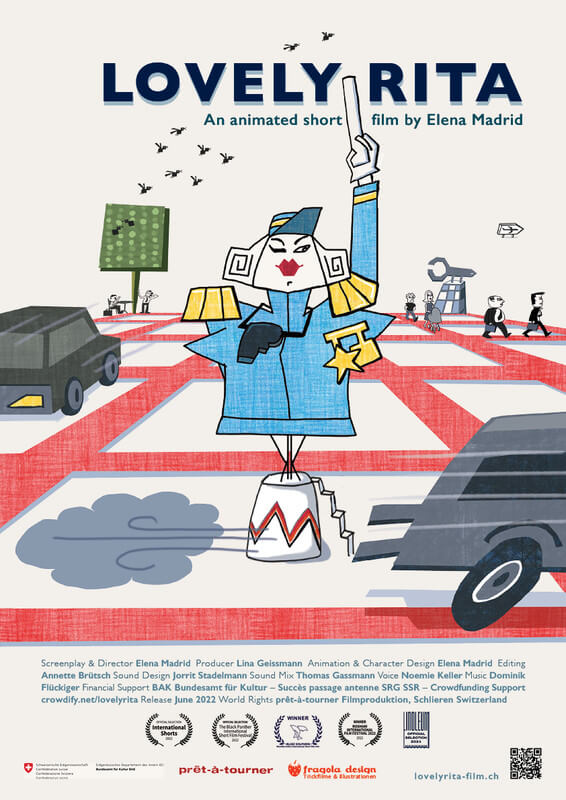 Screening:
Professional Competition 9
Switzerland 2022
Duration: 04:10
Directed: Elena Madrid
Screenplay: Elena Madrid
Production: Lina Geissmann
The strict traffic policewoman Rita loves control and order in her workplace. That's why she has drawn up a rigid, rectangular road network, through which she directs the drivers with precise instructions. But as more and more cars find their way into her narrow network and it soon threatens to burst, Rita loses control in the traffic. A short story about stress, traffic jams and how to make the best of it.
Back