Javascript must be enabled to continue!
Selection
Ten small crabs / Δέκα καβουράκια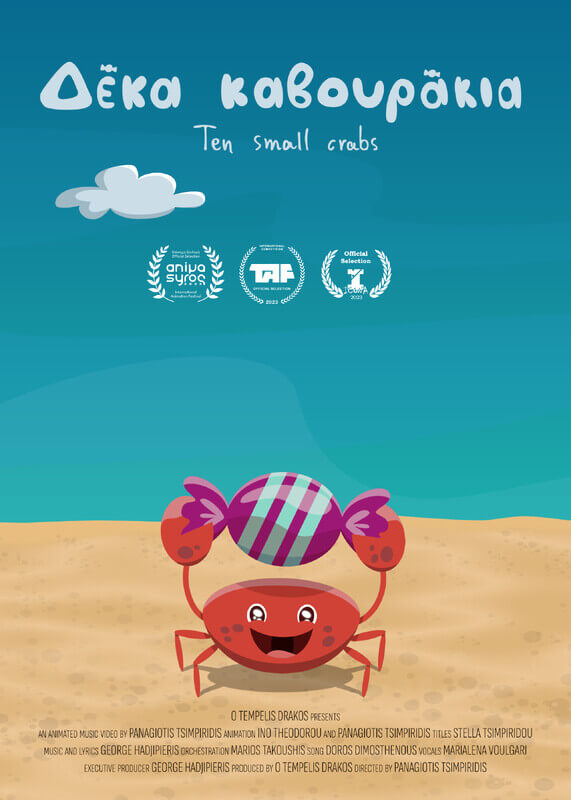 Screening:
Professional Greek Competition
Greece 2023
Duration: 02:50
Directed: Panagiotis Tsimpiridis
Dialogue Language: Modern Greek (1453-)
A party of ten small crabs finds ten small candies, and happily sits on a rock to eat them. But what happens when the octopuses come to steal them? Ten small crabs (Δέκα καβουράκια) is the animated music video for the homonymous Greek song.
Back