Javascript must be enabled to continue!
Selection
Bulusan and Agingay: The cry of Mampak / Si Bulusan nan si Agingay: Iyak ni Mampak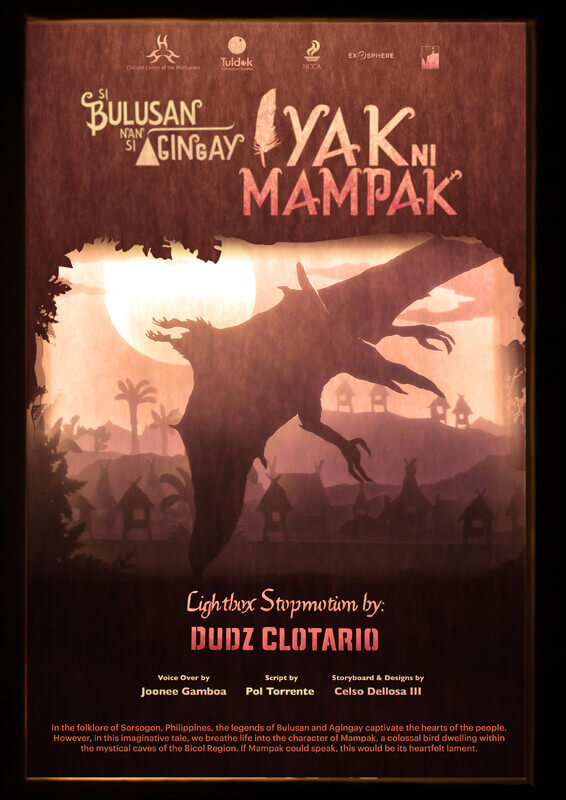 Screening:
Professional Competition 4
Philippines 2023
Duration: 07:17
Directed: Gary George Decano Clotario
Screenplay: PAUL CYRIL D TORRENTE
Production: Gary George Decano Clotario
Dialogue Language: Tagalog
A frame-by-frame paper cut-out stopmotion animation. In the folklore of Sorsogon, the legends of Bulusan and Agingay captivate the hearts of the people. In this tale, we breathe life into the character of Mampak, a colossal bird dwelling within the caves of Bicol Region.
Back