Javascript must be enabled to continue!
Selection
Witchfairy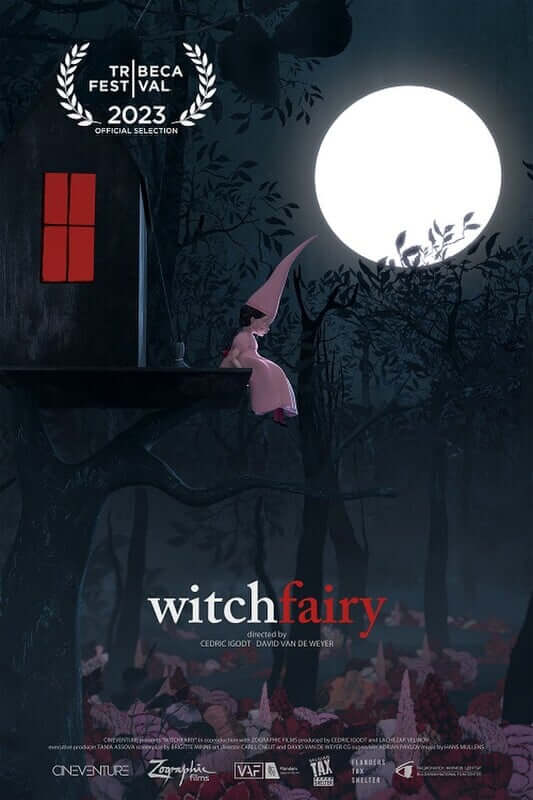 Screening:
Professional Competition 6
Belgium 2022
Duration: 15:00
Directed: Cedric Igodt, David Van de Weyer
Screenplay: Brigitte Minne
Production: Cedric Igodt, Lachezar Velinov
Dialogue Language: No Dialogue
Rosemary, a young fairy, leads a boring life at the fairytale castle. She'd rather be a witch so she can scream, fly on brooms and get really messy. Unfortunately her mother strongly disagrees, so Rosemary decides to run off to the mysterious witch forest.
Back