Javascript must be enabled to continue!
Selection
FAKE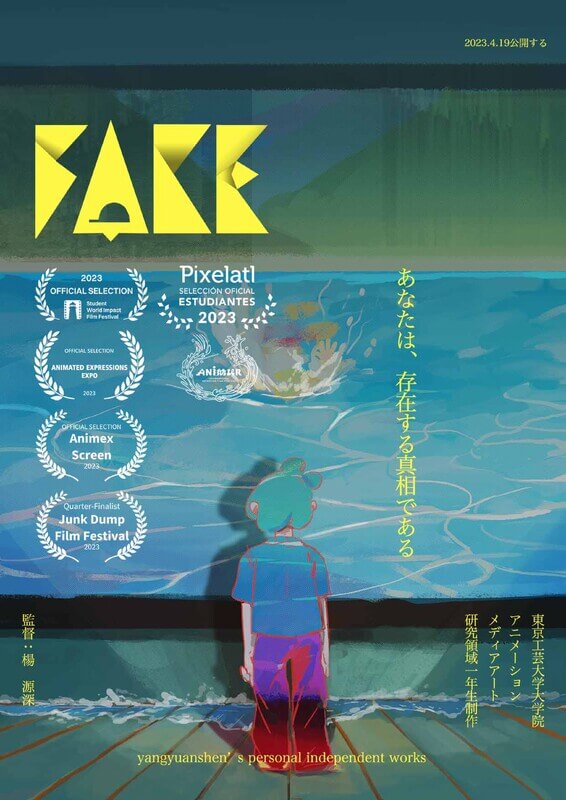 Screening:
Student Competition 7
China 2023
Duration: 05:59
Directed: Yuanshen Yang
Screenplay: Yuanshen Yang
Production: Yuanshen Yang
Dialogue Language: Chinese, English, Japanese
The story of a boy who can swim but is afraid of water. He is afraid of water because of his childhood experience of drowning. However, this memory is actually a false memory and the real situation is actually his companion falling into the water. Although the memory is false, it has left a psychological shadow on him.
Back