Javascript must be enabled to continue!
Selection
Golden Sheep Road / 羊之金路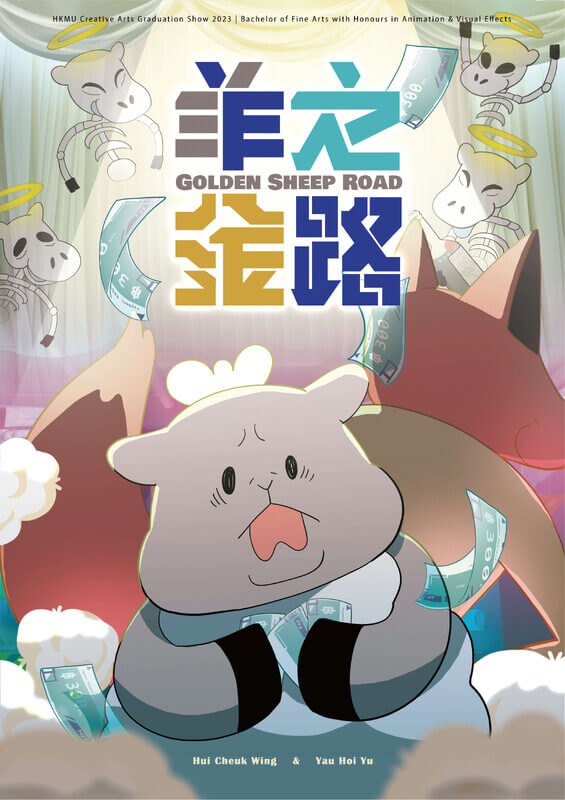 Screening:
Student Competition 7
Hong Kong 2023
Duration: 05:50
Directed: Cheuk Wing Hui, Hoi Yu Yau
Screenplay: Hoi Yu Yau, Cheuk Wing Hui
Production: Cheuk Wing Hui, Hoi Yu Yau
Dialogue Language: Chinese, English
"Golden Sheep Road" is set in a futuristic animal city and follows the thrilling journey of two animal protagonists, Ah Meh (the sheep) and Gaan Wn Kin (the fox). The work delves deep into the reality behind the fur trade, revealing a world governed by the law of the jungle. The choice of sheep and fox as main characters stems from their roles as commodities in the fur industry, where the survival of animals depends on their competition with each other. Initially, the sheep, being the weaker party, is oppressed by the fox in the animation. The fox seeks to obtain the sheep's wool through captivity, leading to a series of pursuits. However, Ah Meh eventually seizes an opportunity, not only turning the tables but also using the fox's greed to become the richest. The animation cleverly incorporates elements of dark humor. For instance, it includes popular internet memes and employs absurd and satirical techniques, creating a light-hearted and ironically humorous atmosphere. This allows the audience to enjoy the work while reflecting on real-life social issues.
Back