Javascript must be enabled to continue!
Selection
Soup Mix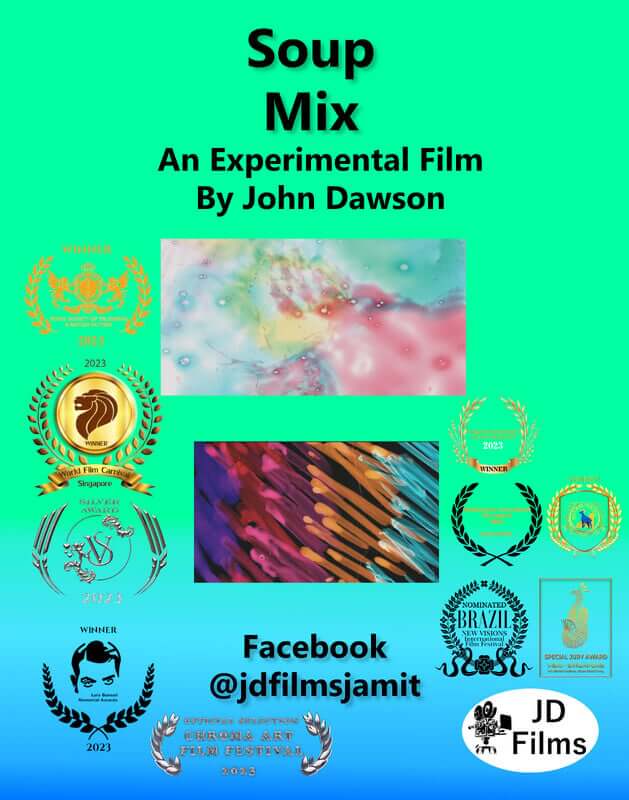 Screening:
Professional Competition 7
United States 2023
Duration: 03:00
Directed: John Dawson
Screenplay: John Dawson
Production: John Dawson
"Soup Mix" is an experimental film made by Colorado artist and filmmaker John Dawson in 2023. This short film is 100% hand made by drawing, painting and scratching directly onto 16mm and Super 8 film stock. My films are all about motion and having fun! I hope people are entertained and energized by all of my films. You can think of it like a ride at the amusement park or view it the same way you might view fireworks or abstract painting. The music is Dubai Rave Riddim by Miyagisama on pixabay.com. Norman McLaren, Len Ley and Steve Woloshen were all great influences and inspiration for this work.
Back