Javascript must be enabled to continue!
Selection
Lament of Andalusia / رثاء الأندلس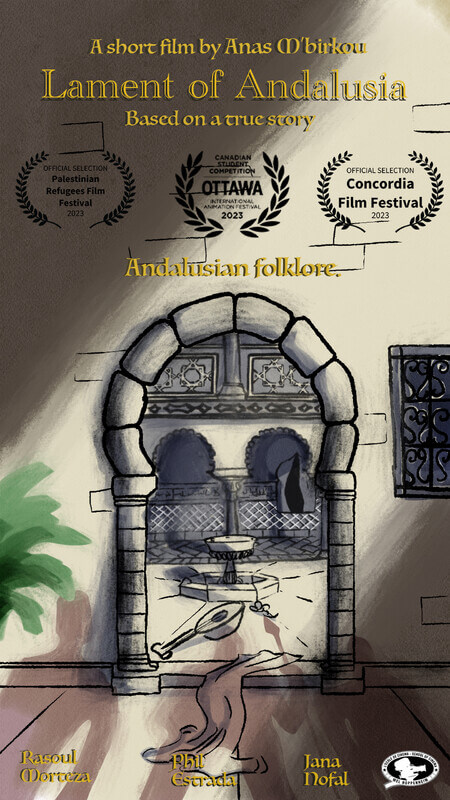 Screening:
Student Competition 7
Canada 2023
Duration: 02:58
Directed: Anas M'birkou
Dialogue Language: Arabic, English
The Andalusians and their journey from greatness to the sufferings due to the loss of what belonged to them and their loved ones. This led to the transformation of their music into what we now know as "Flamenco," which originates from two Arabic words, "Falah" meaning peasant, and "Mancoub" meaning condemned. Furthermore, their traditional music has been preserved in Morocco by their descendants, and more recently, by my uncle.
Back