Javascript must be enabled to continue!
Selection
WATER / AGUA
3rd Place - International Professional Short Animation- Jury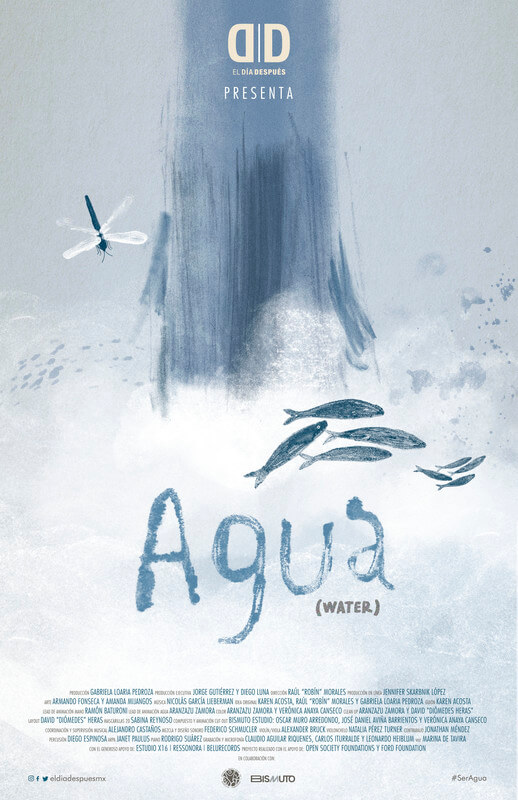 Screening:
Professional Competition 8
Mexico 2022
Duration: 04:57
Directed: Raul "Robin" Morales Reyes
Screenplay: Karen Acosta
Production: Gabriela Loaria
Dialogue Language: Spanish
Water, the perfect fabric that crosses everything and everyone, which is present in every landscape, in every being, in every thing and in everything we love and see. The water dances through this world and flows at its perfect rhythm, until the hand of man interrupts that journey... can we be part of that journey in a natural way? Are we on time?
Back