Javascript must be enabled to continue!
Selection
Reflection / Tükörkép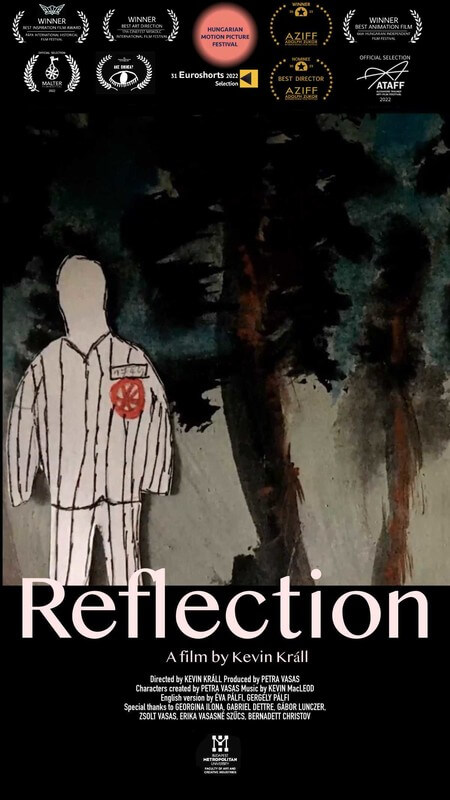 Screening:
Student Competition 1
Hungary 2021
Duration: 03:24
Directed: Králl Kevin
Production: Petra Vasas, Králl Kevin
Dialogue Language: English, Hungarian
By dawn on the 2nd of August 1944, the last of the 3000 remaining Romani prisoners in Auschwitz-Birkenau concentration camp were executed. In the day of a destruction, we follow an invisible human figure through the snowfall, out of a concentration camp. With the help of a matchstick and matchbox in her hands start searching herself, her past, her culture, and identity among this massacre. The film made using classic paper-cut out and painted animation techniques, on 2nd August 2021, in memory of the lives lost.
Back