Javascript must be enabled to continue!
Selection
Echo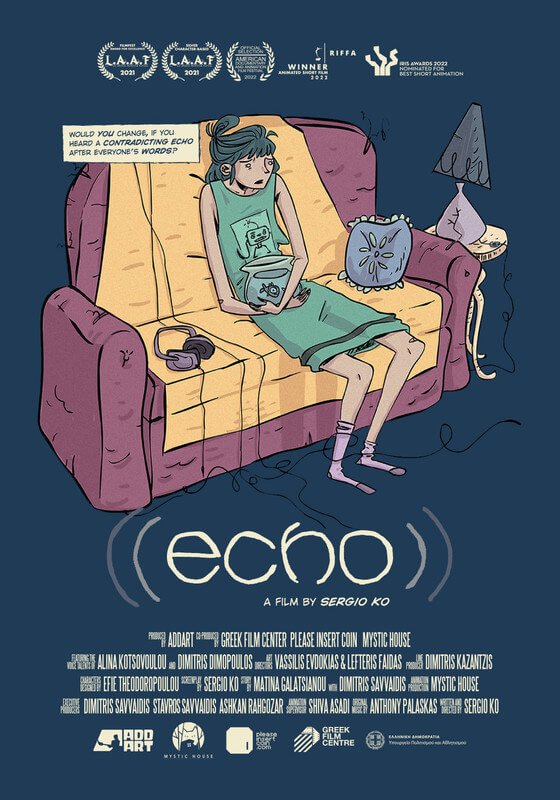 Screening:
Professional Competition 7
Greece 2021
Duration: 11:36
Directed: Sergio Kotsovoulos
Screenplay: Sergio Kotsovoulos, Matina Galatsianou, Dimitris Savvaidis
Production: Ashkan Rahgozar, Sergio Kotsovoulos, Dimitris Savvaidis, Stavros Savvaidis
Dialogue Language: English
Ellie struggles with verbal communication and survives, thanks to her landlady. Manu moves into the apartment directly across from her. Day by day, their routines echo each other, and a connection emerges.
Back