Javascript must be enabled to continue!
Selection
Dystopia
Honorary Mention - Greek Student Short Animation- Jury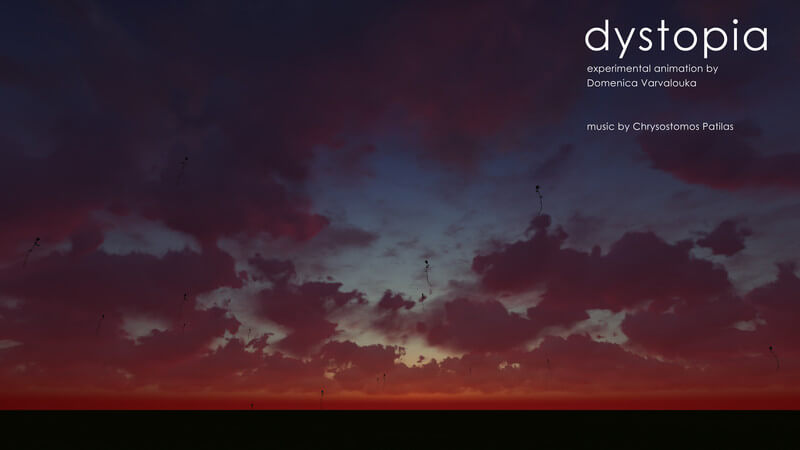 Screening:
Student Greek Competition
Greece 2022
Duration: 07:41
Directed: Domenica Varvalouka
Τhe animation "dystopia", created on 3Ds Max & Lumion 11.0, stems from the mystical myths of the Dryads. It could function as a sequel to the videoart "melidies" revealing everything that happens in the transcendental world and we can not see. A transcendental space that as we move away from it, we can't be sure of what is real and what is not, as elements are constantly disappearing and reappearing, making us doubt reality. The music of Chrysostomos Patilas gives a pagan atmosphere to the video that emphasizes mysticism.
Back