Javascript must be enabled to continue!
Selection
GONE, LOOKING FOR LIFE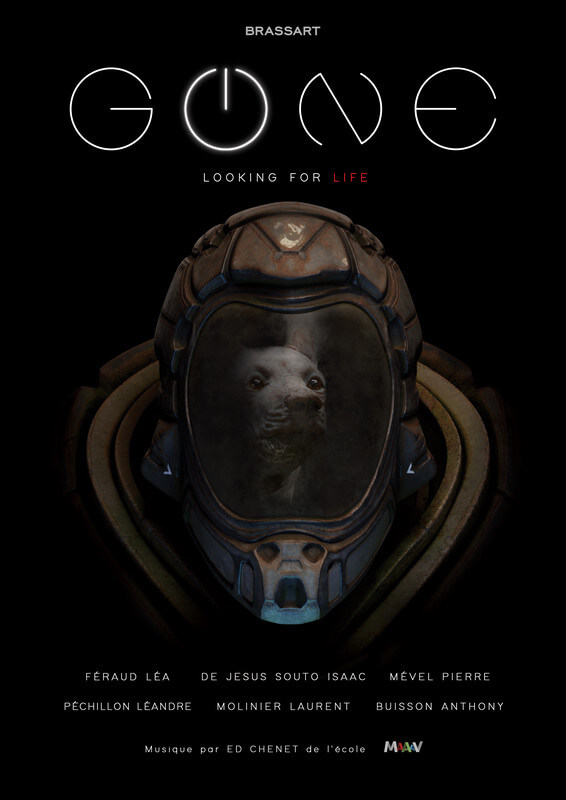 Screening:
Student Competition 6
France 2022
Duration: 06:02
Directed: Féraud Léa, Mével Pierre, De Jesus Souto Isaac, Molinier Laurent, Péchillon Léandre, Buisson Anthony
In an old abandoned garage in the morning, a dog is looking for food. He wakes up a robot, laying on the ground. The robot notices that his left arm is broken. He can not fix it and decides to throw it away. He scans the dog and notices that he is harmless. His battery is low and his dashboard shows "no humans around". In his field of vision, he sees the dog bringing him back the arm he threw earlier. He doesn't understand the dog's desire so he ignores it and leaves the hangar.
Back