Javascript must be enabled to continue!
Selection
The Nighthawk Is Not a Hawk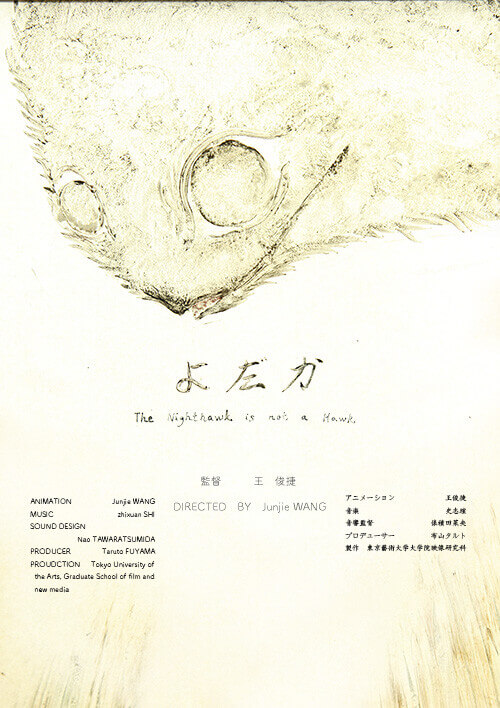 Screening:
Student Competition 6
China 2023
Duration: 08:25
Directed: WANG Junjie
Production: FUYAMA Taruto
Dialogue Language: Chinese
The Nighthawk is an ugly bird. So ugly that everyone thinks he stole the name and the Hawk demands that he relinquish it. The Nighthawk cannot accept this, but he also realizes that he's not much different from the Hawk.
Back