Javascript must be enabled to continue!
Selection
Reclaiming the Colour
Honorary Mention - International Student Short Animation- Jury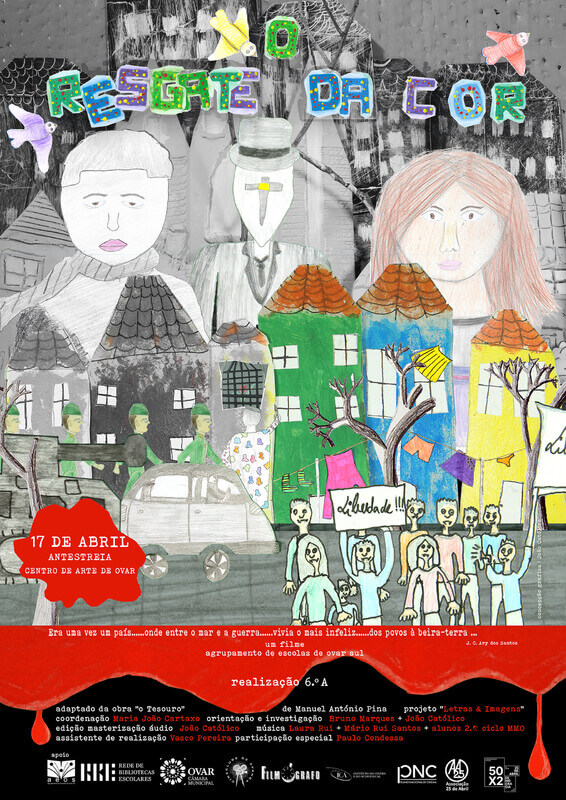 Screening:
Student Competition 8
Portugal 2023
Duration: 07:49
Directed: Children from the 6 E.B. Ovar
Dialogue Language: Portuguese
"In a country, grey, lived Sad People, people who could not say what they felt, nor do what they wanted, because there were policemen everywhere who prevented them from being free. Those who visited that country could not understand the reason for so much sadness. "O Resgate da Cor" is a short animation film, made by the students of the 6th A, from EB Monsenhor Miguel de Oliveira, under the LI - Letras & Imagens project, from the reading and interpretation of the work "O Tesouro", by Manuel António Pina".
Back