Javascript must be enabled to continue!
Selection
Inner Dive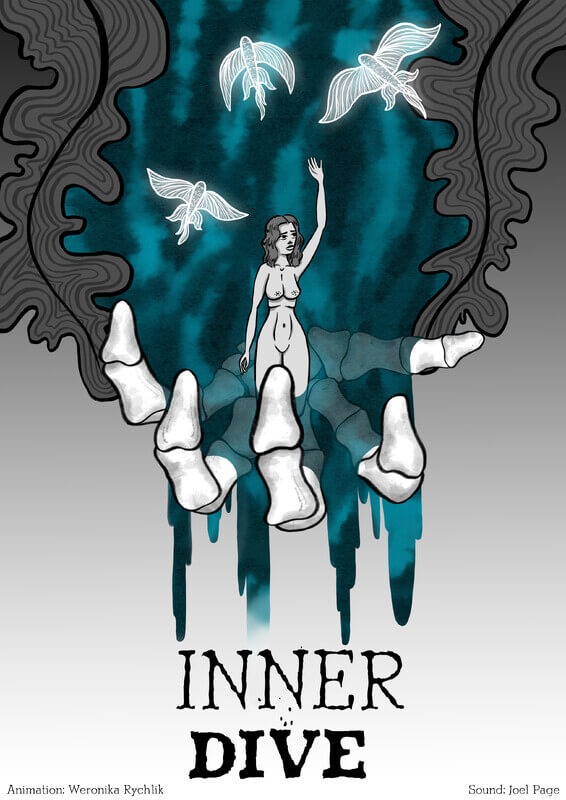 Screening:
Student Competition 4
United Kingdom 2023
Duration: 03:34
Directed: Weronika Magdalena Rychlik
Screenplay: Weronika Magdalena Rychlik
Production: Weronika Magdalena Rychlik
Dialogue Language: English
Eris, a cheerful and passionate child, becomes an indifferent, lonely, shell of a person. Her death drive is slowly taking control over her life, blinding her to the truth. Under the pressure of expectations, she becomes the puppet in the hands of the person closest to her. She has enough of living by someone else's dictation, so she gives up on her life completely. The pressure makes her sink into the darkness. Will she discover the truth, which will let her find peace and harmony and float to the surface?
Back