Javascript must be enabled to continue!
Selection
Maybe the mirror has the answer / Ίσως ο καθρέφτης να έχει τη λύση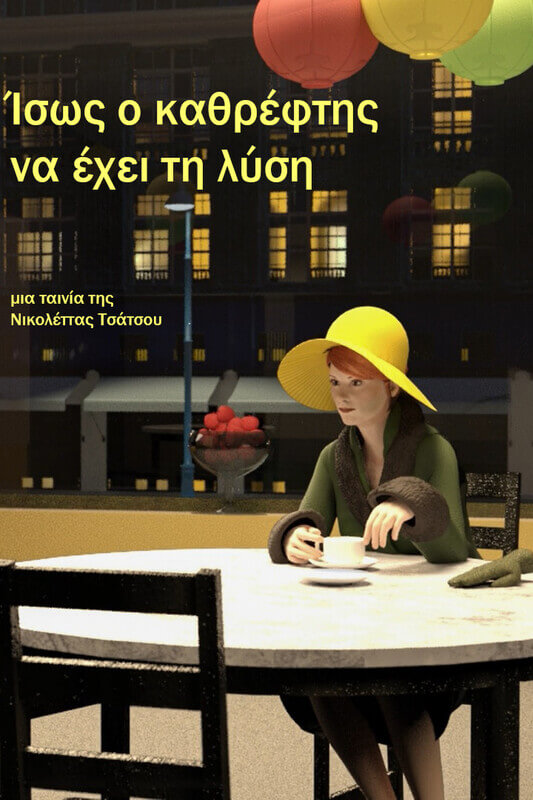 Screening:
Student Greek Competition
Greece 2023
Duration: 03:40
Directed: Nikoletta Tsatsou
Screenplay: Nikoletta Tsatsou
Famous paintings by Edward Hopper are transferred to a 3D environment and take on new life. The viewer's two-dimensional painted objects of observation are transformed into animated three-dimensional subjects and are included in a new urban microcosm, proposed anew for observation in a new medium. When looking at Hopper's paintings we feel a sense of familiarity, we feel sympathy for the depicted, who seem introspectively lost in their thoughts, and we can relate to the representation of the human condition. In the present adaptation, questions of identity are touched upon and we follow the protagonist on her own inner wanderings - a search for the self. However, most of the figures that are animated retain the minimal action they seem to have in the paintings as well, and function as puppets offered to us to project our own reflections. We empathize with the sense of alienation in the urban space and the loneliness experienced by the subjects trapped in it. The aim is for questions to be raised regarding our position as well as our intention to take action concerning the present issues.
Back