Javascript must be enabled to continue!
Selection
No, you! - Animating Guernica / Όχι, εσείς! - Ζωντανεύοντας τη Guernica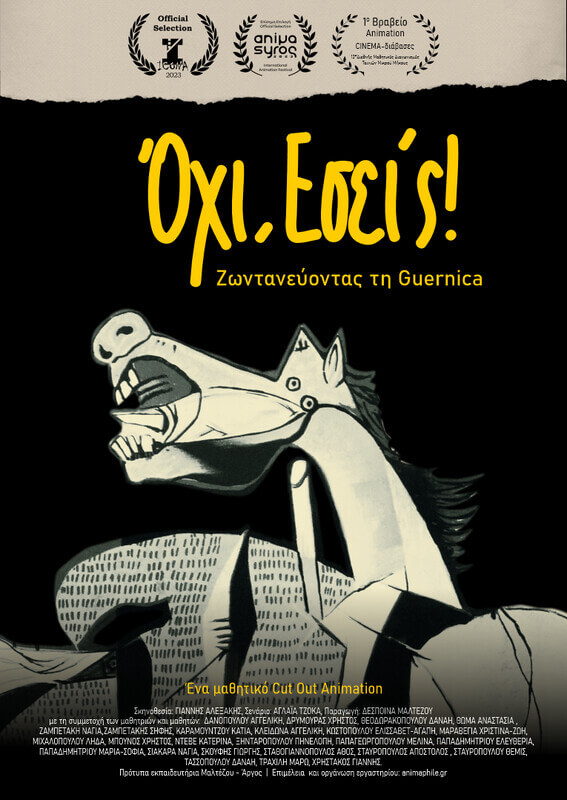 Screening:
Student Greek Competition
Greece 2022
Duration: 02:00
Directed: Yanis Alexakis
Screenplay: Aglaia Tzoka
Production: Despina Maltezou
Dialogue Language: Modern Greek (1453-)
The alleged episode in Picasso's studio in Paris where a Gestapo officer, showing a photograph of Guernica, which had been exhibited in 1937 at the Spanish Republic's pavilion at the Paris International Exhibition, asked him if he had done this work himself. Picasso reportedly replied "No. You!"
Back