Javascript must be enabled to continue!
Selection
If you do good, you do for yourself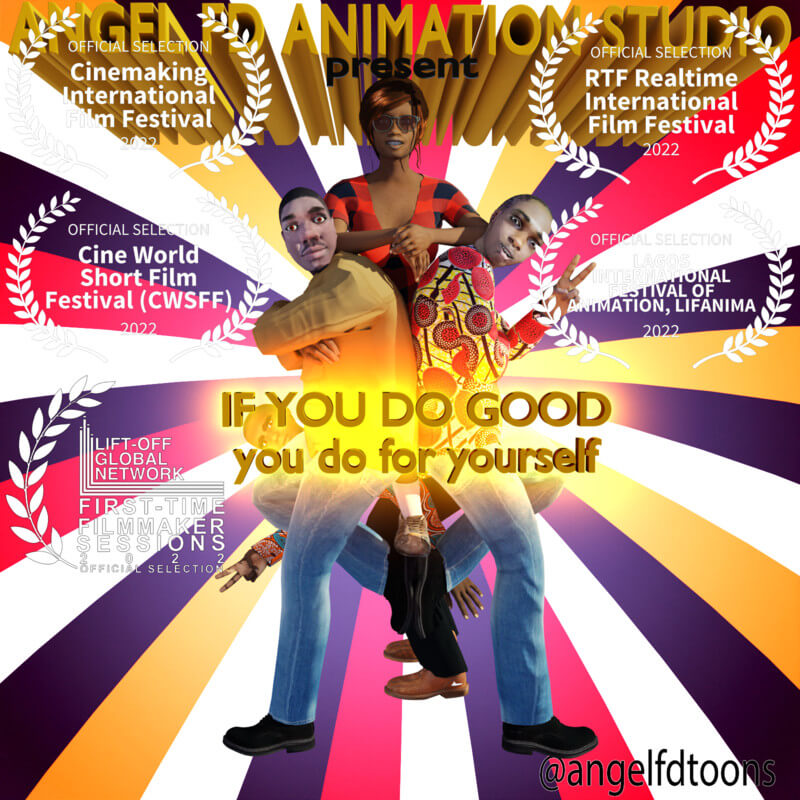 Screening:
Student Competition 1
Ghana 2022
Duration: 07:07
Directed: FRANK DZIKUNU
Screenplay: FRANK DZIKUNU
Production: FRANK DZIKUNU
Dialogue Language: English
It is all about a boy named Seth and his sister by name Vivian. Who refused to do a simple good, and that resulted in the death of their mother. Their mother was suffering from asthma, and a good person called Angel came in and tried to help. But unfortunately he lost the money he wanted to use to buy inhaler for the woman on his way going to the drug store, so he pleaded with the drug seller to lend him the inhaler as he has lost his money on the way, he promised to pay her back the next day. But Vivian refused to give the inhaler to him. Not knowing the woman Angel wanted to help was Vivian's mother. Seth took the money Angel lost on his way home and refused to give it back to Angel the owner when Angel enquire of it. By the action of Seth and Vivian their mother died. This animation aim to inspire, educate, inform, motivate and entertain it audience.
Back