Javascript must be enabled to continue!
Selection
Carrots Don't Wait / ニンジンは待ってくれない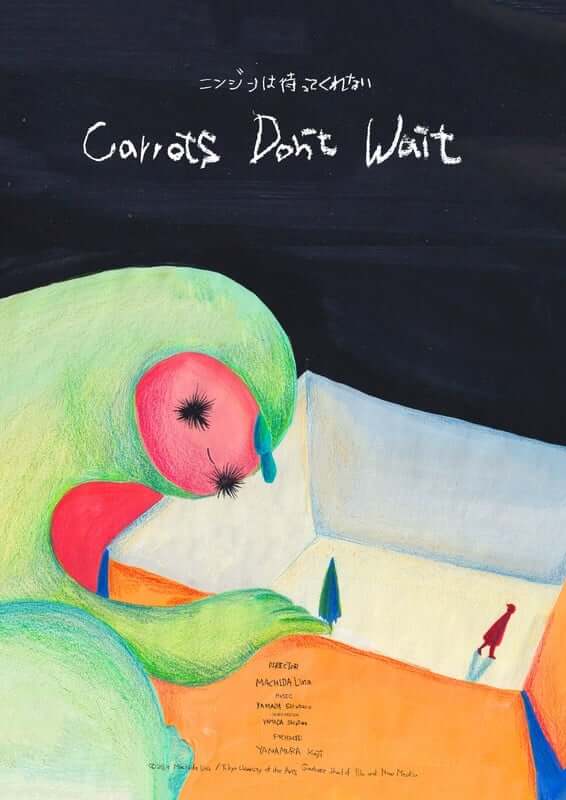 Screening:
Student Competition 1
Japan 2023
Duration: 07:36
Directed: Lina Machida
Production: Koji Yamamura
Dialogue Language: No Dialogue
That stray dog that the girl loved so much wanted an apple for a long time. Meanwhile, the carrots try to turn everything into a seedbed. The girl opens the box and leaves with the dog because they know that decay is inevitable.This animation captures a moment of overlapping birth and death.
Back