Javascript must be enabled to continue!
Selection
Hi!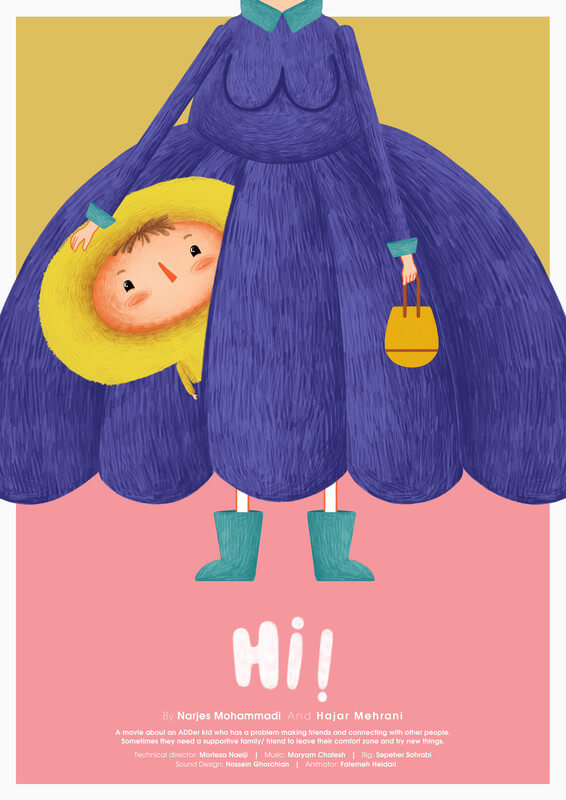 Screening:
Student Competition 8
Netherlands 2022
Duration: 05:00
Directed: Narjes Mohammadi, Hajar Mehrani
Screenplay: Narjes Mohammadi, Hajar Mehrani
Production: Narjes Mohammadi, Hajar Mehrani
Dialogue Language: English
(Hi!) is the story of a little ADDer child. Her mom who knows about her issue writes something on her hand before getting on the school bus. The young child cannot analyze so much new information. So, she makes a paper doll of her mom to get back to her safe zone. Then a group of kids get on and play with a paper airplane. It sticks to the main character's backpack accidentally. She runs away and hides behind the paper doll but it is rapped by accident when the group of kids want to pick up their toy. The child tries to stop them with her hand. At this moment we see the note on her hand, Hi!
Back