Javascript must be enabled to continue!
Selection
*Midwestern Last Name* Family Reunion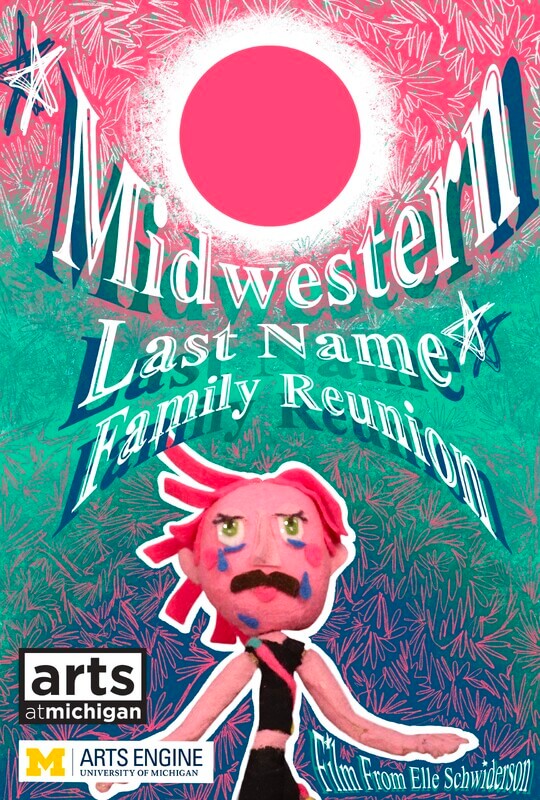 Screening:
Student Competition 1
United States 2023
Duration: 10:54
Directed: Elle Schwiderson
Screenplay: Elle Schwiderson
Production: Elle Schwiderson
Dialogue Language: English
*Midwestern Last Name* Family Reunion is the culmination of Elle Schwiderson's art degree from the University of Michigan. They spent 9 months generating and executing this idea in their IP (Integrative Project) class. Funded by Arts at Michigan and Arts Engine. Creative direction, animation, music, painting, performance done by Elle. It tells the story of their annual family reunion with an existential twist.
Back