Javascript must be enabled to continue!
Selection
BackSpace & BackSpace Returns Supercut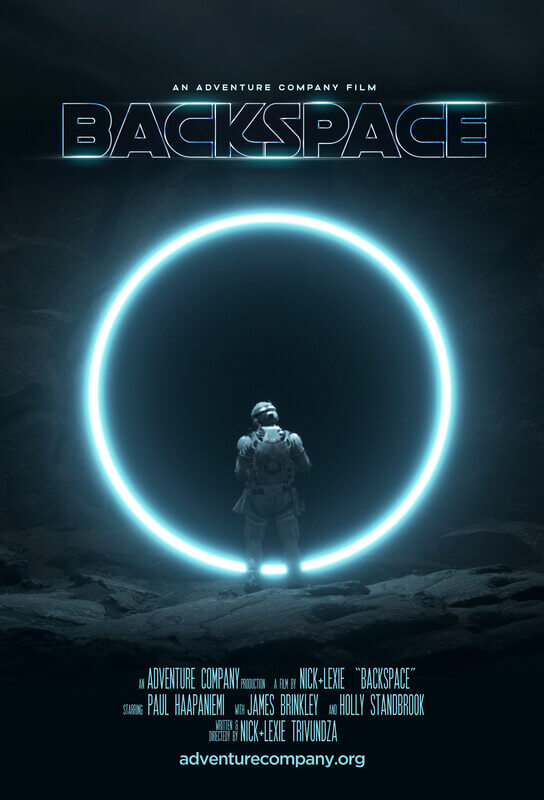 Screening:
Professional Competition 1
United States 2023
Duration: 15:00
Directed: Nick Trivundza, Lexie Trivundza
Screenplay: Nick Trivundza
Production: Lexie Trivundza, Nick Trivundza
Dialogue Language: English
FINALIST - UNIVERSAL FILM FESTIVAL FINALIST - SERIES WEB AWARDS BEST ANIMATION - RED MOVIE AWARDS 
 PLATINUM JURY PRIZE FOR BEST PICTURE - LA SCI-FI FILM FESTIVAL 
 EUROPA AWARD FOR BEST PICTURE - LA SCI-FI FILM FESTIVAL OFFICIAL SELECTION FILMQUEST (Best Short Film Nomination) 
OFFICIAL SELECTION RED MOVIE AWARDS 
 OFFICIAL SELECTION OF DUST OFFICIAL SELECTION OF INTERNATIONAL COMIC & ANIMATION FESTIVAL CHANIARTOON, REELS ON WHEELS, DIGERATI EMERGENT MEDIA FESTIVAL, SUMMER FILM SCHOOL, FILM NIGHT AT THE CASTLE, ISHORTS, STASH, ATHENS DIGITAL ARTS FESTIVAL & THE PLISSKEN FESTIVAL BACKSPACE: Hunting for blackholes is a dangerous business. Only those willing to brave the deepest parts of BackSpace can survive. Adventurers, Explorers, Outlaws, and anyone trying to find their fortune, will kill, betray, and face danger to find one. Hunter and Mono track down a lost pod that may have the coordinates to a black hole. BACKSPACE RETURNS: Hunting for Black Holes is a dangerous business, and it's only getting deadlier! In this thrilling sequel to the award winning short film, BackSpace, we find Hunter stepping through the Black Hole he's discovered. Adventure lurks around every corner, but he's pursued by The Corporation's B-Team.
Back