Javascript must be enabled to continue!
Selection
Tales (Pilot)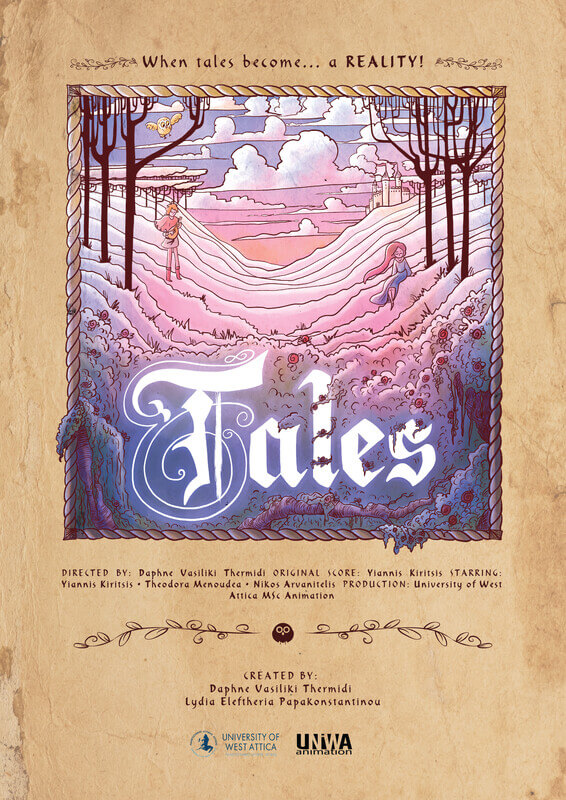 Screening:
Student Competition 8
Greece 2022
Duration: 15:00
Directed: Daphne Vasiliki Thermidi
Screenplay: Daphne Vasiliki Thermidi, Lydia Eleftheria Papaconstantinou
Dialogue Language: English
In a dark Castle, set in a fantasy world, a Princess wakes up from a haunting nightmare. Meanwhile in a village far away, Chester the famous storyteller is busy telling his amazing Fairytales, when a letter from King Eric III arrives, demanding his presence in a celebration. With a lot of hesitation, he and Fairy Godmother Hora, are entangled in an exciting adventure. A pilot episode for a proposed animates series for teens.
Back