Javascript must be enabled to continue!
Selection
LIFE IS A MARATHON / 马拉松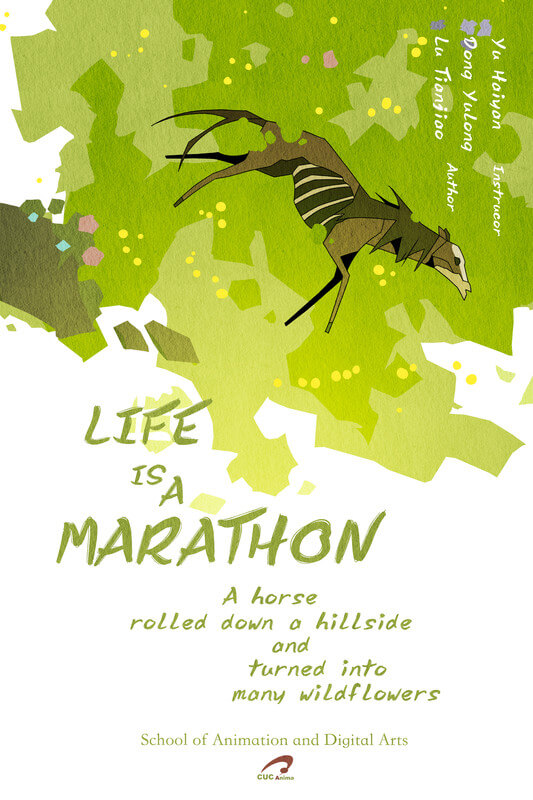 Screening:
Student Competition 2
China 2022
Duration: 09:20
Directed: Yulong Dong, Tianjiao Lu
Screenplay: Worm Dong
Production: Shengying of Ai
A sudden car accident led to a story about the old horse -----life or death, dream or reality, useful or useless. All of those are mixed up in the old Ma's experience, waiting for you to find your own answer. In fact, old horse was referred to as Ma when he was young Ma had wanted to go to the Rathon ever since he was a kid. After persistent and unremitting efforts, he finally got one step closer to his wish and officially set off on the journey to the Rathon. However, Ma gradually lost in a series of tough and perilous mountain roads, which rendered him powerless. Eventually, Ma's journey to the Rathon was over, and he stayed on a ranch on the side of the mountain road. Ma enjoyed a comfortable life at the ranch, and the Rathon faded out of his life.
Back