Javascript must be enabled to continue!
Selection
In Between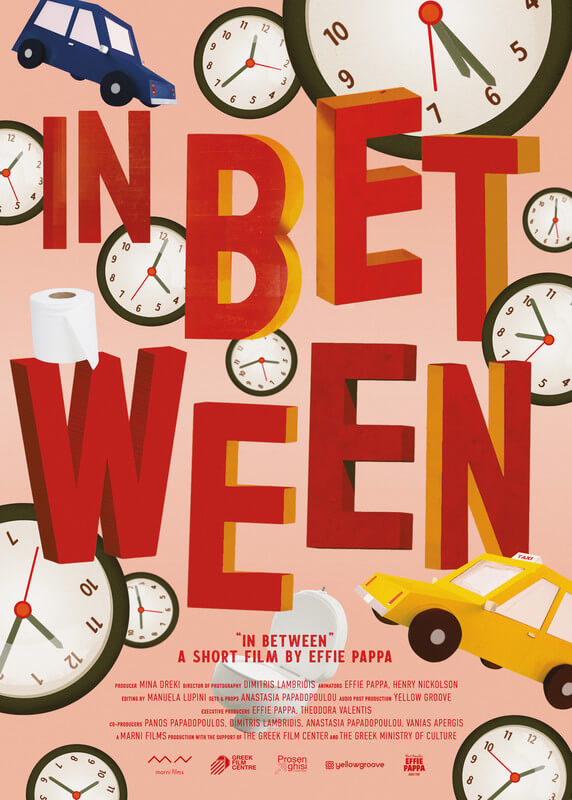 Screening:
Professional Competition 1
Greece 2022
Duration: 06:48
Directed: Effie Pappa
Production: Mina Dreki
Dialogue Language: No Dialogue
Three different characters, caught in a frenetic everyday loop in pursuit of time. Never finding the right moment to eat, cross the street, or go to the toilet. Until time suddenly freezes. A short introspection inspired by pandemic lockdowns.
Back