Javascript must be enabled to continue!
Selection
Matapacos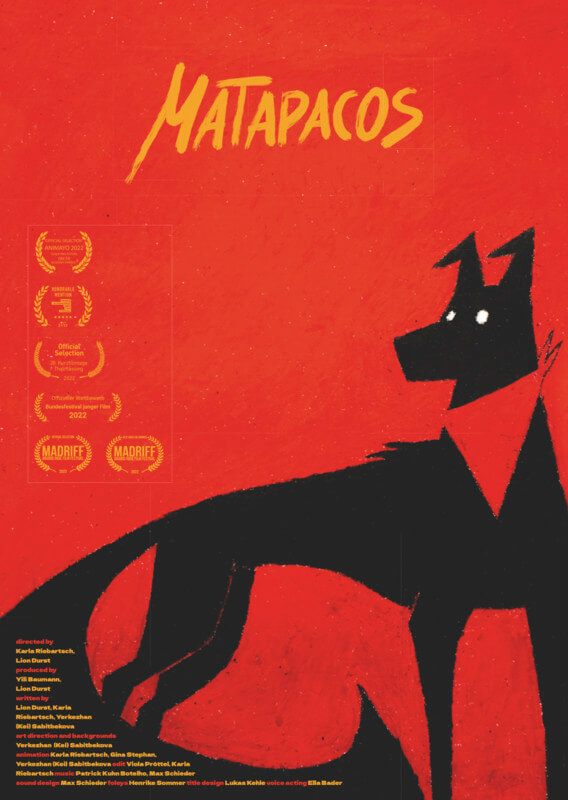 Screening:
Student Competition 6
Germany 2022
Duration: 06:56
Directed: Karla Riebartsch, Lion Durst
Screenplay: Lion Durst
Production: Yili Baumann
Based on the famous Chilean "Riot Dog" Negro Matapacos. A stray dog gets to know María, a young protester. Together they radicalize. One day both go a step too far. They're being separated and María goes to jail. When she gets out her courage and will has left. But when she finds out that the dog kept going to protests until he died and furthermore got famous for it she takes new courage.
Back