Javascript must be enabled to continue!
Selection
Less but Better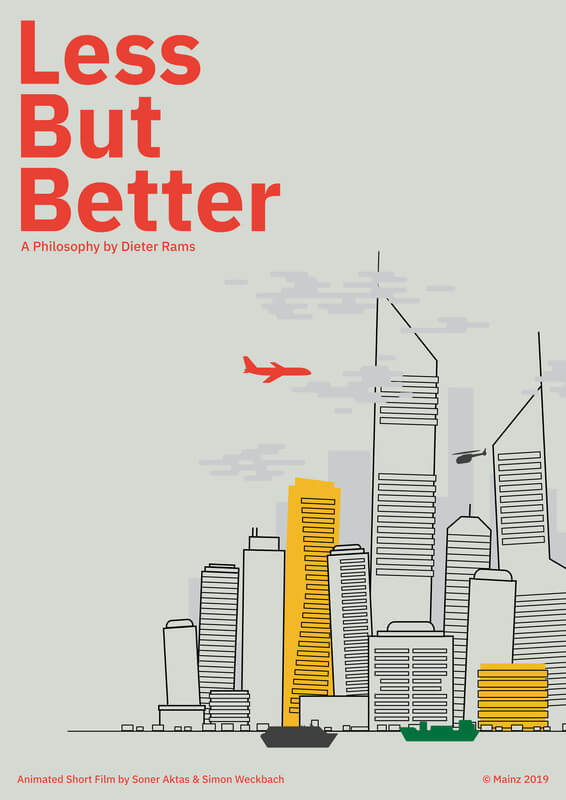 Screening:
Student Competition 1
Germany 2019
Duration: 02:38
Directed: Soner Aktas, Simon Weckbach
Screenplay: Soner Aktas, Simon Weckbach
Production: Soner Aktas, Simon Weckbach
Dialogue Language: English
'Less but better' is more than just a rule for better design. This project deals with the topic of reduction and simplicity in design. We refer to Dieter Rams, a German product designer who has worked very successfully fo the company Braun. His philosophy is being used again today, in a world that is becoming increasingly complex and made up of an impenetrable abundance of colors and shapes. Reduction helps us to recognize the core message of the product again and to present it clearly. The result is a two-minute animation consisting of digital animation technique and frame by frame animation dealing with this topic.
Back
Call and Useful Documents
---
Festival Schedule
Festival Schedule [vFinal]
Updated: 28-11-2019 19:08 - Size: 190.11 KB
Call for Participants
Call for Participants [v1]
Updated: 08-11-2019 16:25 - Size: 38.08 KB
Statuses and Rules
Statuses and Rules [v4]
Updated: 08-11-2019 16:25 - Size: 89.55 KB