Javascript must be enabled to continue!
Selection
Big Feet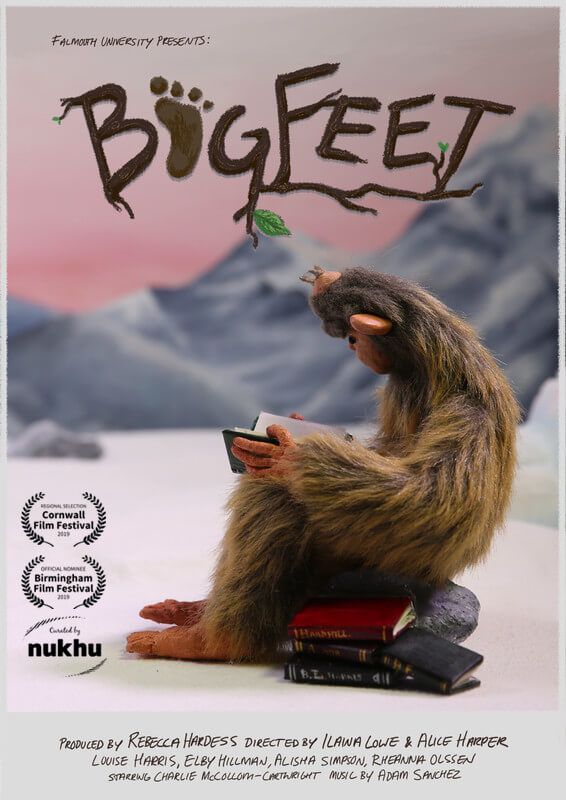 Screening:
Student Competition 1
United Kingdom 2019
Duration: 02:28
Directed by: Alice Harper, Ilaina Lowe
Screenplay: Alice Harper, Ilaina Lowe
Production/School: Rebecca Hardess
Dialogue language: English
A lonely Yeti flies to North America to find what's missing in his life. This Film is about how a yeti's loneliness forces him to leave his home in search of a possible family connection. Using an abandoned plane he travels across the world in search of his family facing a few troubles when he arrives.
Back
Call and Useful Documents
---
Festival Schedule
Festival Schedule [vFinal]
Updated: 28-11-2019 19:08 - Size: 190.11 KB
Call for Participants
Call for Participants [v1]
Updated: 08-11-2019 16:25 - Size: 38.08 KB
Statuses and Rules
Statuses and Rules [v4]
Updated: 08-11-2019 16:25 - Size: 89.55 KB