Javascript must be enabled to continue!
Selection
The Music Box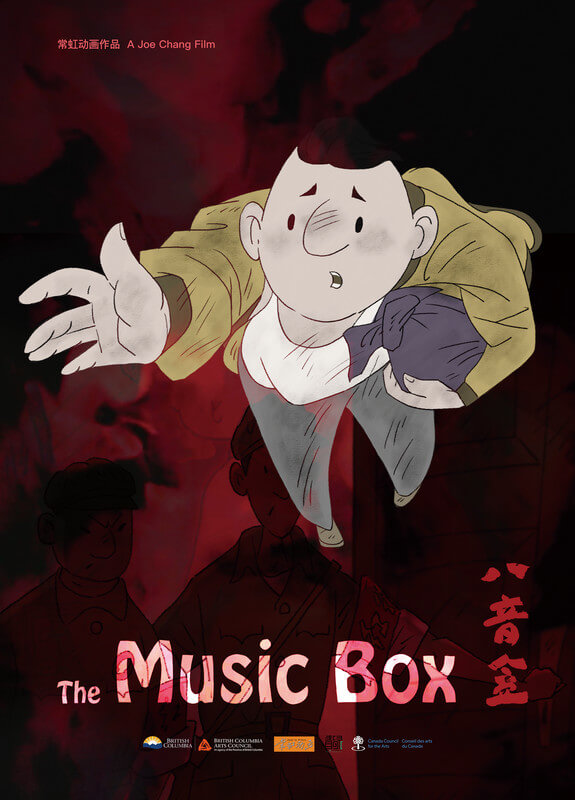 Screening:
Professional Competition 2
Canada 2019
Duration: 11:29
Directed by: Joe Chang
Screenplay: Joe Chang
Production/School: Joe Chang, Yang Li
Dialogue language: Chinese
The Great Chinese Cultural Revolution was a political campaign in China launched and led by Mao Zedong from 1966 to 1976. Nearly ten million people, including outstanding scientists, artists, intellectuals and ordinary people, died during these "Ten Years of Turnmoil" or "Ten Years of Holocaust." This animated short film is based on a real story and sets in China during the Cultural Revolution in 1967, It is about a young boy Liang Liang, whose family is suddenly taken to the countryside by Red Guards. He is able to grab the only thing he treasures which is a western style music box, and is careful not to expose it to the red guards since it was linked to western culture. The film mirrors tragedies that befall children and families who are forced to leave their homes, due to war, colonization and political campaigns - unfortunately a situation which is all too common today.
Back
Call and Useful Documents
---
Festival Schedule
Festival Schedule [vFinal]
Updated: 28-11-2019 19:08 - Size: 190.11 KB
Call for Participants
Call for Participants [v1]
Updated: 08-11-2019 16:25 - Size: 38.08 KB
Statuses and Rules
Statuses and Rules [v4]
Updated: 08-11-2019 16:25 - Size: 89.55 KB