Javascript must be enabled to continue!
Tributes
Award-Winning Greek Animators
Updated: 25-11-2019 13:21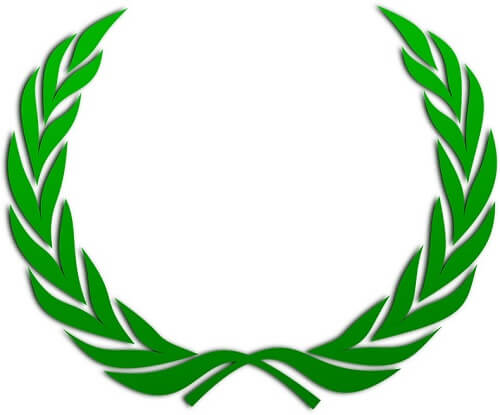 To be screened: Sunday 01/12/2019, 15:00 - 15:50. The duration of the films: 45 minutes
Nassos Vakalis
Is an EMMY award winner animator,  storyboard artist, and animation director. He was born and raised in Athens, Greece and studied animation at the CALARTS in the USA. He worked as an animator, animation supervisor and storyboard artist at DreamWorks Animation, Warner Bros, Paramount,  Sullivan-Bluth, and Universal/Illumination.
Title: Dinner for few
Film duration: 10 minutes
Antonis Ntoussias
One of the Greek pioneers of 3D design, 3D moving imaging and more recently VR. He works since many years in advertising with many production companies (Movielab, Mangos Studio, TVS, Kino, Stefi and many more), multimedia and education (director of 3D animation department in Intergraphics school, 1992 - 2009), participating in Greek and international productions (for cinema and TV) as animator artist and as special effects - Computer graphics artist. (Filmography info: https://www.imdb.com/name/nm2058094/)
Title: Violent Equation
Film duration: 05 minutes
Effie Pappa
Is an Award-winning freelance Director + Animator based in London and Athens. Her  films are often using allegory, absurdism with positive twist. Working in branding and stop motion, Effie's work has got a conceptual, quirky and fun approach with emphasis on the look and feel of each individual production. As a Director and Animator she has worked for a variety of commercials
such as The Laughing Cow, Prèsident Cheese, La Perla, Cîroc.
Title: My Stuffed Granny
Film duration: 09 minutes 30 seconds
Fokion Xenos
Is a Greek director and animator with a passion for combining his background in graphic design with physical, stop-frame techniques. After graduating from TEI of Athens in 2014, Fokion directed a series of short films, music videos and commercials in collaboration with Deep Green Sea and Out There Studios. He joined the National Film and Television School in 2017, where he has continued to develop his directing and narrative skills. Here he has directed and animated High Art (2017), Deep Dive 9 (2017) and his graduation film Heatwave (2019).
Title: Heatwave
Film duration: 07 minutes 16 seconds
Giannis Ziogkas
Is an animation director specialising in stop motion animation with puppets and plasticine. He's a graduate of the Academy of Fine Arts and has more than 37 years of experience in animation.  During his career he's directed 13 animation films that has been screened and awarded in many international film festivals such as Annecy, Hiroshima, Giffonni and Fantoche. In 2006 he collaborated with the master of children's books, Eugenios Trivizas, in the film «The two waves», produced by ERT. His latest film, Ethnophobia, has been so far screened in more than 200 festivals and won 30 awards.
Title: Ethnophobia
Film duration: 14 minutes
---
The duration of the films: 45 minutes
---
Back
Call and Useful Documents
---
Festival Schedule
Festival Schedule [vFinal]
Updated: 28-11-2019 19:08 - Size: 190.11 KB
Call for Participants
Call for Participants [v1]
Updated: 08-11-2019 16:25 - Size: 38.08 KB
Statuses and Rules
Statuses and Rules [v4]
Updated: 08-11-2019 16:25 - Size: 89.55 KB