Javascript must be enabled to continue!
Selection
Drawing Life
1st Place - Professional Short Animation - Audience
2nd Place - Professional Short Animation - Jury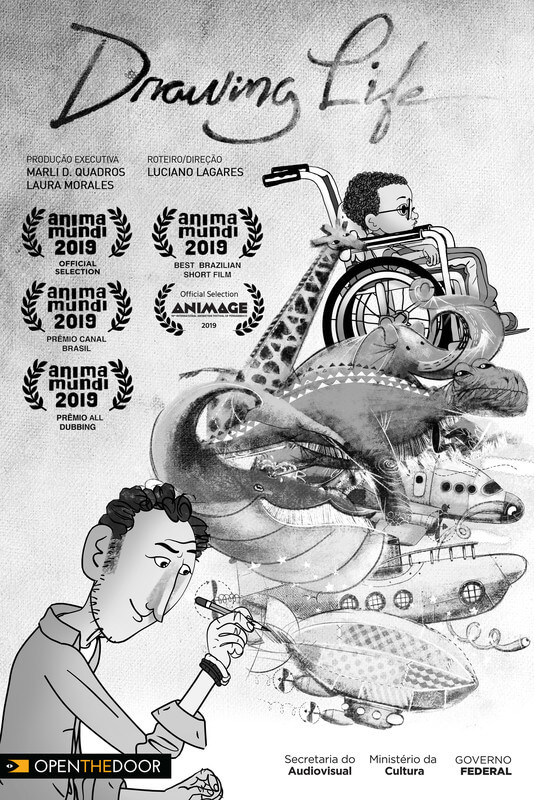 Screening:
Professional Competition 3
Brazil 2018
Duration: 12:52
Directed by: Luciano Lagares
Screenplay: Luciano Lagares
Production/School: Laura Morales
Dialogue language: Portuguese
An unmotivated caricaturist draws people on the street. One day, a woman pulling a sick and incommunicable boy in a wheelchair appears. The drawer observes him, scrutinizing the life that activates the simplest emotions, joy, anger, disappointment, and happiness. A connection is established. An atmosphere full of fantasy, fun drawings, and funny situations are created from an unlikely communication process.
Back
Call and Useful Documents
---
Festival Schedule
Festival Schedule [vFinal]
Updated: 28-11-2019 19:08 - Size: 190.11 KB
Call for Participants
Call for Participants [v1]
Updated: 08-11-2019 16:25 - Size: 38.08 KB
Statuses and Rules
Statuses and Rules [v4]
Updated: 08-11-2019 16:25 - Size: 89.55 KB