Javascript must be enabled to continue!
Selection
BUG
Distinction - Student Short Animation - Audience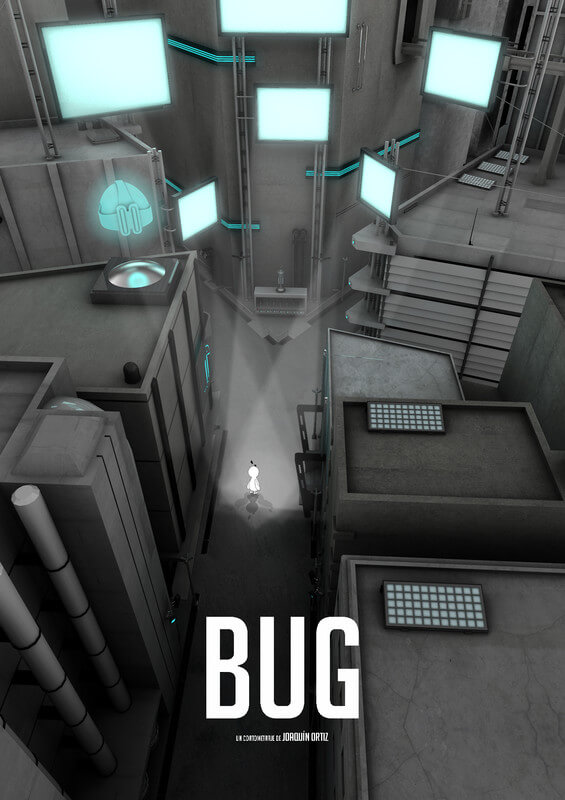 Screening:
Student Competition 2
Argentina 2018
Duration: 07:31
Directed by: Joaquín Ortiz
Screenplay: Joaquín Ortiz
Production/School: Victoria Paredes TIAGAD FICH-UNL, Héctor Pérez Hinding
Dialogue language: English, Spanish
In a monochromatic three- dimensional futuristic city, live two-dimensional caricature beings, that march guarded by surveillance cameras and drones. One of them, BUG, will seek to overcome all the obstacles in order to find out a trascendent discovery. BUG is a shorfilm that, without a single spoken word, talks about reality and virtuality, power and poetry, uniformity and imagination, going through the multiple dimensions of contemporary life.
Back
Call and Useful Documents
---
Festival Schedule
Festival Schedule [vFinal]
Updated: 28-11-2019 19:08 - Size: 190.11 KB
Call for Participants
Call for Participants [v1]
Updated: 08-11-2019 16:25 - Size: 38.08 KB
Statuses and Rules
Statuses and Rules [v4]
Updated: 08-11-2019 16:25 - Size: 89.55 KB