Javascript must be enabled to continue!
Selection
Cat Not Here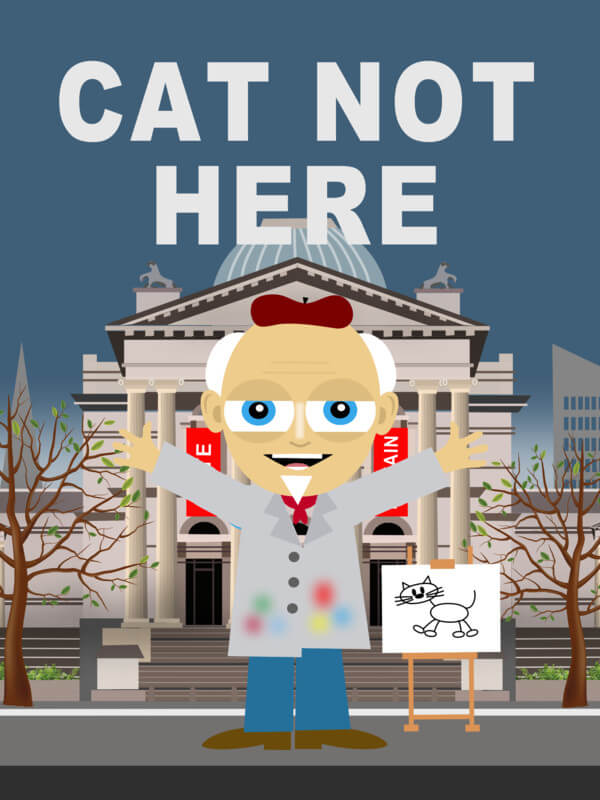 Screening:
Professional Competition 3
United Kingdom 2019
Duration: 06:52
Directed by: Brian Luff
Screenplay: Brian Luff, Georgina Sowerby
Production/School: Georgina Sowerby, Brian Luff
Cat Not Here is an animated short film based on a true story. Struggling artist Brian is going to try and win the Turner Prize, and he's just had a completely mad idea. A Brian Luff Film. Written and produced by Georgina Sowerby & Brian Luff.
Back
Call and Useful Documents
---
Festival Schedule
Festival Schedule [vFinal]
Updated: 28-11-2019 19:08 - Size: 190.11 KB
Call for Participants
Call for Participants [v1]
Updated: 08-11-2019 16:25 - Size: 38.08 KB
Statuses and Rules
Statuses and Rules [v4]
Updated: 08-11-2019 16:25 - Size: 89.55 KB