Javascript must be enabled to continue!
Selection
Time Freeze / Taym Pers Pers Taym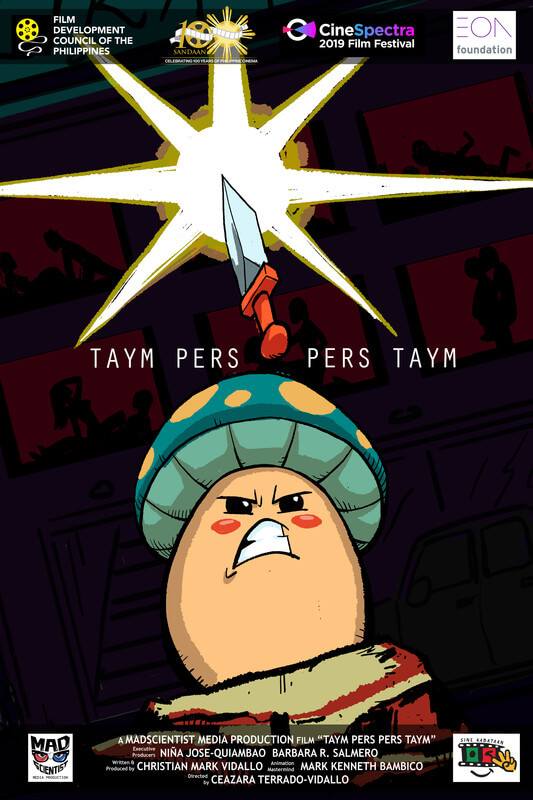 Screening:
Professional Competition 3
Philippines 2019
Duration: 03:32
Directed by: Ma. Ceazara Vidallo
Screenplay: Christian Mark Vidallo
Production/School: Christian Mark Vidallo
In a game that everyone seems to play, one man decides to make a power move. Richard is finally at his most awaited moment and is torn between playing it safe or risking everything to experience full satisfaction.
Back
Call and Useful Documents
---
Festival Schedule
Festival Schedule [vFinal]
Updated: 28-11-2019 19:08 - Size: 190.11 KB
Call for Participants
Call for Participants [v1]
Updated: 08-11-2019 16:25 - Size: 38.08 KB
Statuses and Rules
Statuses and Rules [v4]
Updated: 08-11-2019 16:25 - Size: 89.55 KB