Javascript must be enabled to continue!
Selection
Hungry / Hambriento
Distinction - Student Short Animation - Audience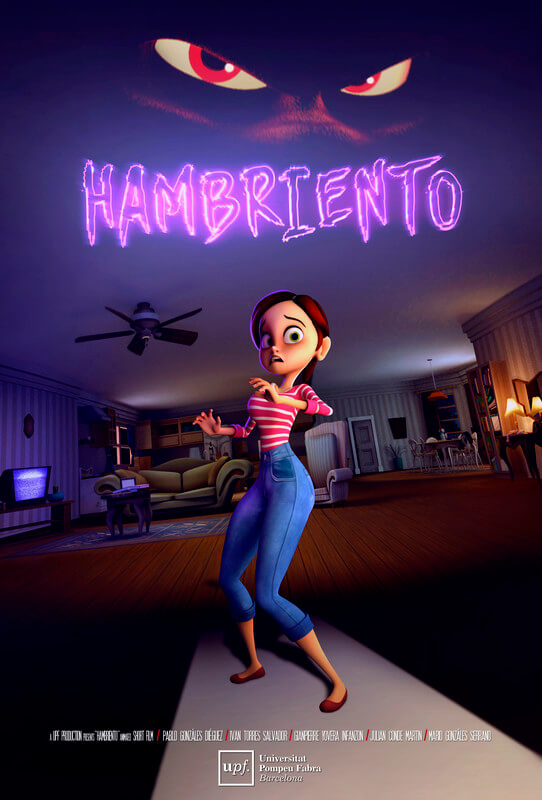 Screening:
Student Competition 2
Spain 2018
Duration: 04:48
Directed by: Gianpierre Yovera Infanzon, Pablo Gonzáles Diéguez, Julián Andres Conde Martín, Ivan Torres Salvador
Screenplay: Pablo Gonzáles Diéguez
The cruel roar of a beast breaks the fragile dream of a young mother. Uncertain and fearful is about to investigate the origin of such a chilling sound. Soon, he will realize that a terrible monster lurks in the darkness of his house. Will she can survive this stormy night? Or, will she be devoured by this hungry creature?
Back
Call and Useful Documents
---
Festival Schedule
Festival Schedule [vFinal]
Updated: 28-11-2019 19:08 - Size: 190.11 KB
Call for Participants
Call for Participants [v1]
Updated: 08-11-2019 16:25 - Size: 38.08 KB
Statuses and Rules
Statuses and Rules [v4]
Updated: 08-11-2019 16:25 - Size: 89.55 KB