Javascript must be enabled to continue!
Selection
That's Enough of That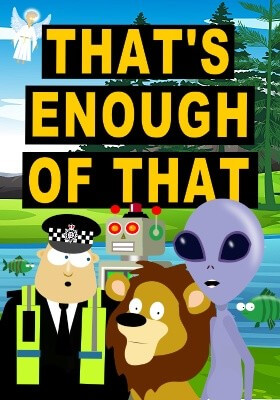 Screening:
Professional Competition 3
United Kingdom 2019
Duration: 12:29
Directed by: Brian Luff
Screenplay: Georgina Sowerby, Brian Luff
Production/School: Brian Luff, Georgina Sowerby
Dialogue language: English
"That's Enough of That" is a short-form, sketch comedy web series that is produced by Brian Luff & Georgina Sowerby in London. The series stars an unlikely cast of aliens, animals, robots, vampires and angels who perform larger-than-life and often bizarre sketches. This film features selected sketches from the first 6 episodes, and features a strange man who can't stop saying "Simon & Garfunkel".
Back
Call and Useful Documents
---
Festival Schedule
Festival Schedule [vFinal]
Updated: 28-11-2019 19:08 - Size: 190.11 KB
Call for Participants
Call for Participants [v1]
Updated: 08-11-2019 16:25 - Size: 38.08 KB
Statuses and Rules
Statuses and Rules [v4]
Updated: 08-11-2019 16:25 - Size: 89.55 KB