Javascript must be enabled to continue!
Selection
Daughter
2nd Place - Student Short Animation - Jury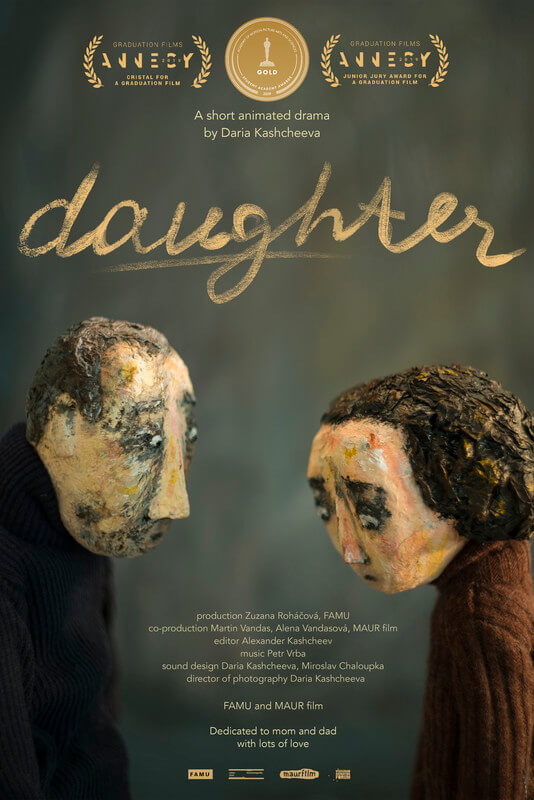 Screening:
Student Competition 2
Czech Republic 2019
Duration: 14:44
Directed by: Daria Kashcheeva
Screenplay: Daria Kashcheeva
Production/School: Zuzana Roháčová, Martin Vandas
Dialogue language: English
Should you hide your pain? Close yourself inside your inner world, full of longing for your father's love and its displays? Or should you understand and forgive before it is too late?
Back
Call and Useful Documents
---
Festival Schedule
Festival Schedule [vFinal]
Updated: 28-11-2019 19:08 - Size: 190.11 KB
Call for Participants
Call for Participants [v1]
Updated: 08-11-2019 16:25 - Size: 38.08 KB
Statuses and Rules
Statuses and Rules [v4]
Updated: 08-11-2019 16:25 - Size: 89.55 KB