Javascript must be enabled to continue!
Selection
Dubicel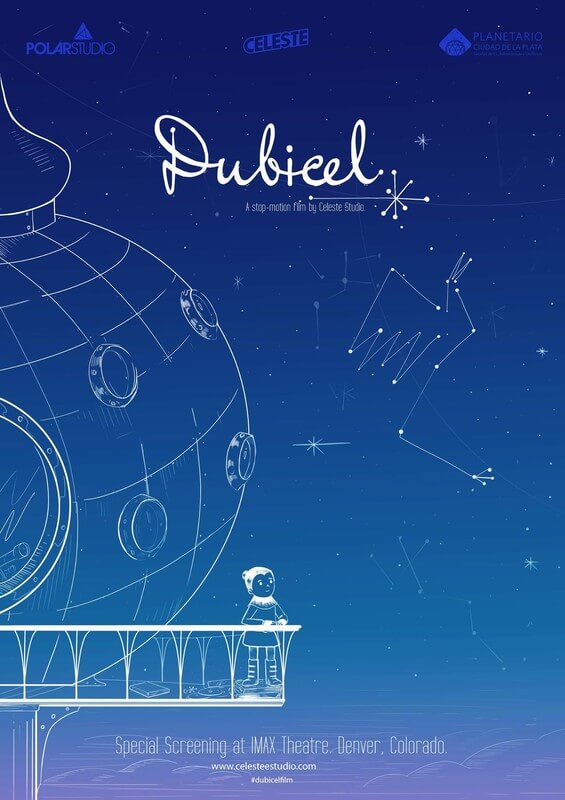 Screening:
Professional Competition 1
Bolivia, Plurinational State of 2019
Duration: 09:18
Directed by: Yashira Jordan, Igor Gopkalo Streiff
Screenplay: Mauro Escobar, Matias Paradela, Igor Gopkalo streiff
Production/School: Yashira Jordan, Maximiliano Aceto, Jonatan Guzman, Hector Fausto
Dialogue language: Spanish
4K - 2019 Stop Motion & 2D Animation Shortfilm with Kevin Johansen. Annecy Film Festival MIFA. France Argentina, Bolivia and Mexico Dubicel is a cosmic child who lives in a galactic dome alone and wants to open the walls that imprison him to discover what is beyond and to discover the stars. Despite having the gift of materializing mysterious objects of his dreams, he can not find the one what allows him to open the window of his dome, until one of them gives him the key to be able to reach what he needs. But this one is not an object. It is a living being. This shortfilm was made by Ecological artreciclying.
Back
Call and Useful Documents
---
Festival Schedule
Festival Schedule [vFinal]
Updated: 28-11-2019 19:08 - Size: 190.11 KB
Call for Participants
Call for Participants [v1]
Updated: 08-11-2019 16:25 - Size: 38.08 KB
Statuses and Rules
Statuses and Rules [v4]
Updated: 08-11-2019 16:25 - Size: 89.55 KB