Javascript must be enabled to continue!
Selection
Saturday Club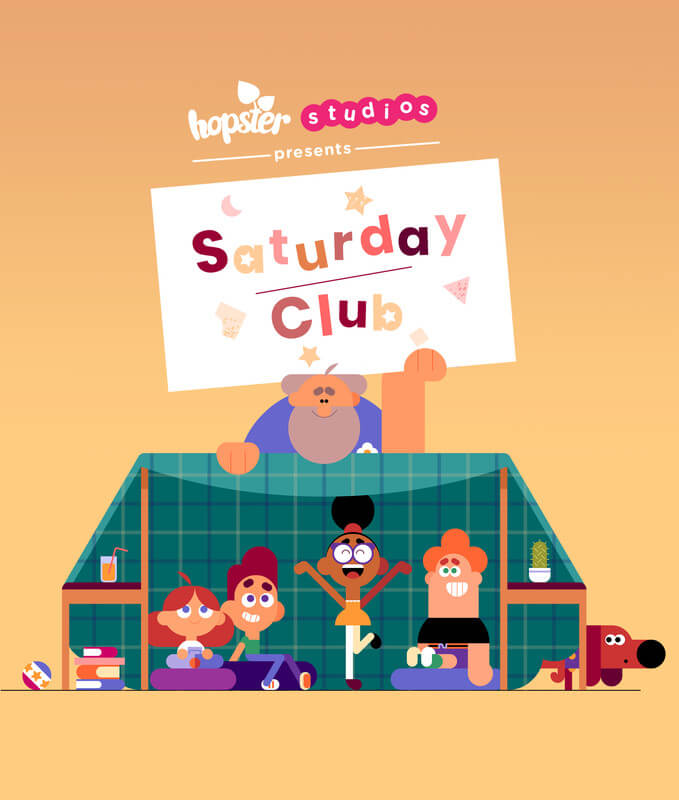 Screening:
Professional Competition 1
United Kingdom 2019
Duration: 03:10
Directed by: John McDaid, Robin Davey
Screenplay: Colm Tobin, Aidan O Donovan
Production/School: Ellen Solberg, Fionnuala Deane
Dialogue language: English
Saturday Club is a preschool animation that strengthens social and emotional skills and helps to build kids' capacity for 
empathy. The story follows the adventures of four friends – Tian, Jo, Suzie and Jamie – who meet in a play den each Saturday to discuss their week. Each episode introduces a situation where preschoolers have to put themselves in others' shoes and think about how others feel.
Back
Call and Useful Documents
---
Festival Schedule
Festival Schedule [vFinal]
Updated: 28-11-2019 19:08 - Size: 190.11 KB
Call for Participants
Call for Participants [v1]
Updated: 08-11-2019 16:25 - Size: 38.08 KB
Statuses and Rules
Statuses and Rules [v4]
Updated: 08-11-2019 16:25 - Size: 89.55 KB