Javascript must be enabled to continue!
Selection
Propolis, part 7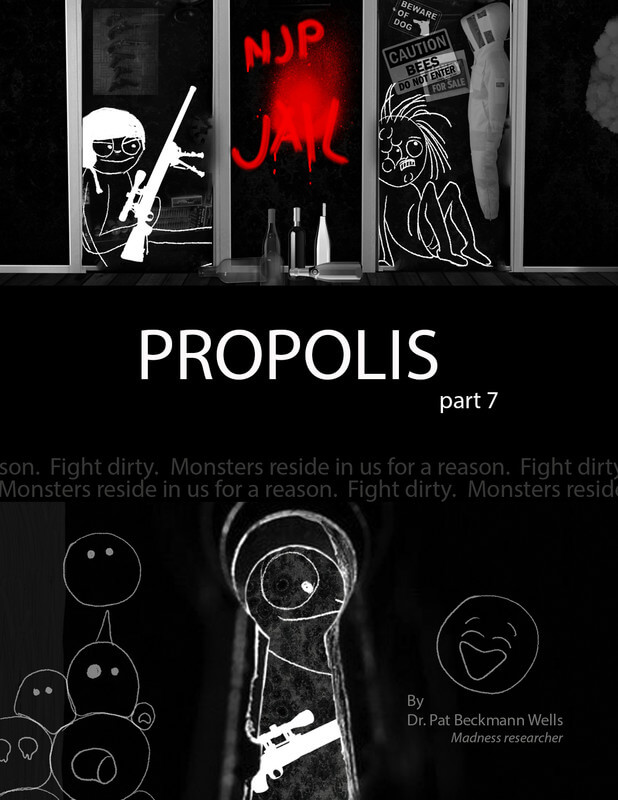 Screening:
Professional Competition 1
United States 2018
Duration: 02:40
Directed by: Patricia Beckmann Wells
Screenplay: Patricia Beckmann Wells
Production/School: Patricia Beckmann Wells
An hallucinogenic journey begins with the sting of a bee in this series. Liz journies with her family through the environmental apocalypse, where the insects band together to rid the world of humans. Episode 7: Monsters reside in all of us for a reason. Liz and Beaux are a sister and brother, trapped in a closet as punishment by an alcoholic mother, but escape means they must face a far more nefarious world outside the doors of the closet.
Back
Call and Useful Documents
---
Festival Schedule
Festival Schedule [vFinal]
Updated: 28-11-2019 19:08 - Size: 190.11 KB
Call for Participants
Call for Participants [v1]
Updated: 08-11-2019 16:25 - Size: 38.08 KB
Statuses and Rules
Statuses and Rules [v4]
Updated: 08-11-2019 16:25 - Size: 89.55 KB