Javascript must be enabled to continue!
Selection
Mr. Eichmann and the Maverick Goat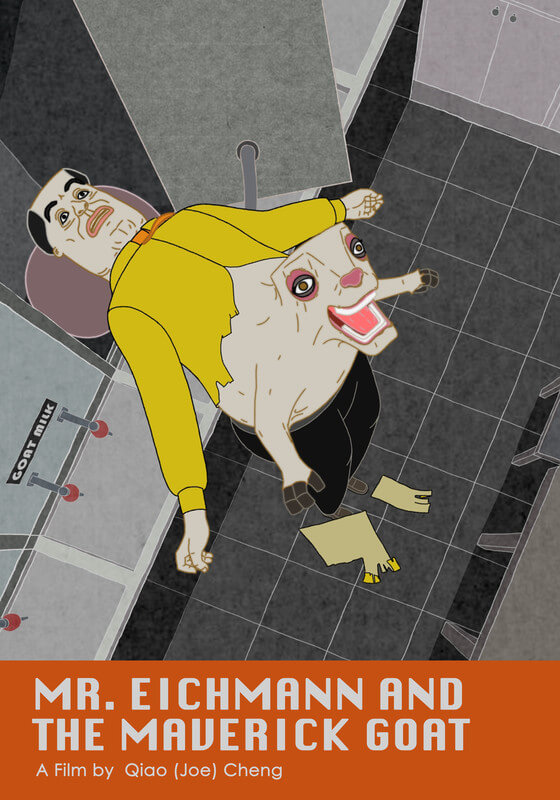 Screening:
Student Competition 2
United Kingdom 2019
Duration: 03:22
Directed by: Qiao (Joe) Cheng
Screenplay: Qiao (Joe) Cheng
Production/School: Qiao (Joe) Cheng
Dialogue language: English
'Mr. Eichmann and the Maverick Goat' is about an obedient workman and a rebellious goat. This short film was inspired by the Stanley Milgram experiment and explores if Mr. Eichmann would follow an inhuman order when pressured by a higher authority. The film is allegorical with a subtext challenging the compliance of the proletariat with authoritarian regimes.
Back
Call and Useful Documents
---
Festival Schedule
Festival Schedule [vFinal]
Updated: 28-11-2019 19:08 - Size: 190.11 KB
Call for Participants
Call for Participants [v1]
Updated: 08-11-2019 16:25 - Size: 38.08 KB
Statuses and Rules
Statuses and Rules [v4]
Updated: 08-11-2019 16:25 - Size: 89.55 KB