Javascript must be enabled to continue!
Selection
TOKEI MARU / Tokei Maru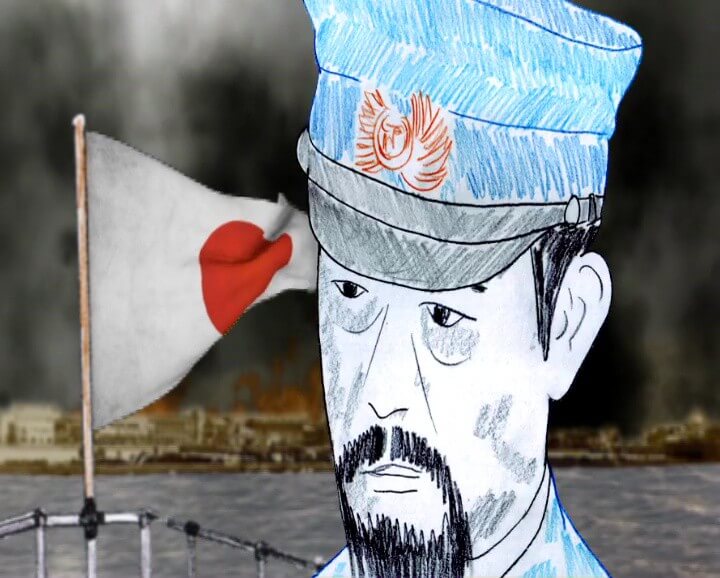 Screening:
Professional Competition 1
Greece 2018
Duration: 15:00
Directed by: ZACHOS SAMOLADAS
Production/School: ZACHOS SAMOLADAS
Dialogue language: English, Japanese, Modern Greek (1453-)
Based on a true story. The year is 1922 and Tokei Maru, a Japanese cargo boat arrives at Smyrna bay on the coast of Asia Minor. As the ship prepares to dock at Smyrna harbor, the city changes hands. The Greeks flee the city and the Turkish army enters in triumph. The captain is ordered by the allied fleet anchored on the bay to abandon docking and leave. As the city is burned to the ground, the Japanese captain throws all of his cargo to the sea to rescue 825 men, women and children. Almost 100 years later his name is a mystery but his act of humanity remains.
Back
Call and Useful Documents
---
Festival Schedule
Festival Schedule [vFinal]
Updated: 28-11-2019 19:08 - Size: 190.11 KB
Call for Participants
Call for Participants [v1]
Updated: 08-11-2019 16:25 - Size: 38.08 KB
Statuses and Rules
Statuses and Rules [v4]
Updated: 08-11-2019 16:25 - Size: 89.55 KB