Javascript must be enabled to continue!
Selection
Fleeting Autumn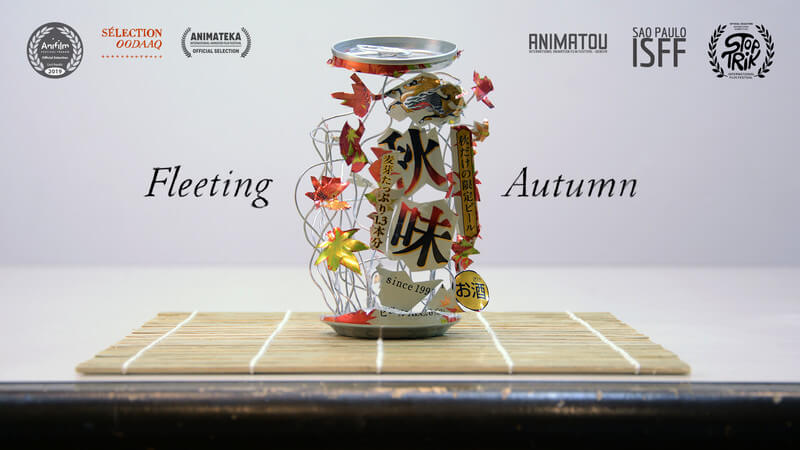 Screening:
Professional Competition 1
Czech Republic 2018
Duration: 08:00
Directed by: Vojtech Domlatil
Screenplay: Vojtech Domlatil
Production/School: Vojtech Domlatil
Dialogue language: English, Japanese
Collection of audiovisual Haiku poems by Vojtěch Domlátil. Stopmotion poetry, oscilating between animation, documentary and experiment. Transforming Haiku poetry based on 5-7-5 syllables to the audiovisual form using 5-7-5 second shots structure. Shot during two month art residency in Japan.
Back
Call and Useful Documents
---
Festival Schedule
Festival Schedule [vFinal]
Updated: 28-11-2019 19:08 - Size: 190.11 KB
Call for Participants
Call for Participants [v1]
Updated: 08-11-2019 16:25 - Size: 38.08 KB
Statuses and Rules
Statuses and Rules [v4]
Updated: 08-11-2019 16:25 - Size: 89.55 KB