Javascript must be enabled to continue!
Selection
OBSOLESCENCE
2nd Place - Professional Short Animation - Audience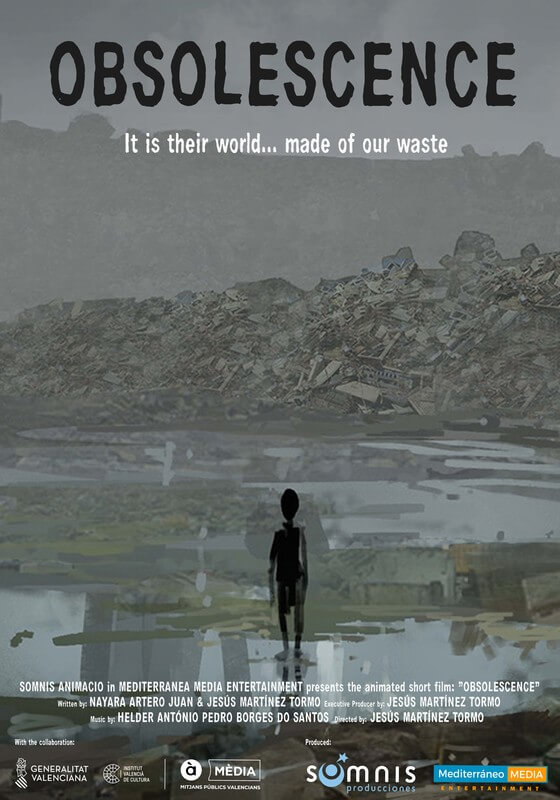 Screening:
Professional Competition 1
Spain 2019
Duration: 10:00
Directed by: Jesús Martínez Tormo
Screenplay: Jesús Martínez Tormo, Nayara Artero Juan
Production/School: Jesús Martínez Tormo
In an electronic garbage dump in Africa, there is still a child who hopes to restore the splendor of the past to his village. An elderly witch with whom he lives will help him to achieve it through a small seed, triggering a series of events that interconnect past and present, revealing to the child the reasons for the decline of his tribe and showing him the keys to recover the lost balance. ¡Maybe it is too late! because the harsh reality is forced upon with increasing force. Even so the child and the elderly woman will not give up, the memory of their lost world will impel them to keep trying.
Back
Call and Useful Documents
---
Festival Schedule
Festival Schedule [vFinal]
Updated: 28-11-2019 19:08 - Size: 190.11 KB
Call for Participants
Call for Participants [v1]
Updated: 08-11-2019 16:25 - Size: 38.08 KB
Statuses and Rules
Statuses and Rules [v4]
Updated: 08-11-2019 16:25 - Size: 89.55 KB